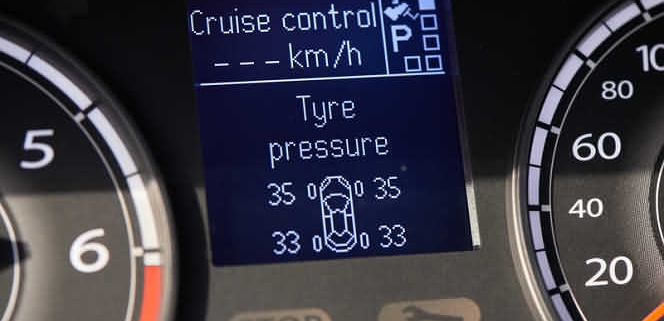 Runflat Tyres Safer-Are now a Major Car Safety Feature-by Bridgestone Tyres
Runflat Tyres Safer
Bridgestone tyres
So, Bridgestone tyres first started to develop the concept of the runflat tyre. Of course, in Japan as part of type of aid to disabled people. The tyre that was used was a 175/70×13 that had a strengthened side wall. Consequently, this was fitted on to the Honda Civic. As a result, this was done in the "International Year Of The Disabled".
Later this side wall protection technology was used on the Porsche 959. Bridgestone called the new tyre the Potenza RE71.
This new development proved a success. So,in the 1990s Bridgestone developed the TPMS,"Tyre Pressure Monitoring System" . This was to enable the driver to know when a tyre had lost pressure.Henceforth, a light on the dash would be light up when the tyre pressure dropped. Subsequently, warning the driver if a tyre went flat. In my opinion this made the Runflat Tyres Safer. Of course, this system was to become very popular as a safety feature. So,and was fitted to many of the German made cars such as BMW.
Runflat Tyres are Safer allowing the driver to carry on driving the car with a flat tyre.
There are restrictions though. Specifically, the car must be driven at 50 mph for a maximum distance of 50 miles. This enables the driver to drive the car to a safe stopping place. Explicitly, without the car swerving or deviating off course. Those cars that are fitted with this Runflat Tyres Safer system. Therefore, do not carry a jack or spare wheel !
In my opinion this lets the system down. Some car makers will tell us that this makes the car lighter. Therefore more fuel efficient and so greener. In my opinion I feel that in general it is a good idea and makes the vehicles much safer. Significantly, if the car has a rapid loss of air (blowout). Say on a busy motorway. Of course with runflats the car will not deviate. Keeping it in a straight line, making driving with Runflat Tyres much Safer.
The odds of this happening though are not as high as the motorist having what I call a "normal puncture",
this is where the grey area is and this is what Bridgestone say…
"With certain types of punctures in the tread area, the Bridgestone Run-Flat technology tyres may be repaired subject to certain conditions (Depending on how far and at what speed the car was driven after the puncture). Please consult your nearest RFT authorized dealer to have yours inspected.
Before attempting a repair, consult the vehicle owner's manual for restrictions. The vehicle manufacturer may restrict the use of repaired tires on its vehicles"…

"In my opinion we would repair a runflat tyre only if the customer says that he has had a slight loss of pressure and we can find an object such as a screw or nail within the legal area of a normal tyre puncture for example ¾ of the tread width from the centre of the tread outwards and the tyre had not run whilst in a totally deflated state, we would have to take the drivers word for this,so we always take caution and inspect the tyre for any signs of running under inflated, such as
carbon dust or creasing and cracking on the inside of the casing. If we are not sure we would always fit a new tyre.
Eric Roberts… https://www.pellonautocentre.com/runflat_tyres.htm
Can I replace run flat tyres with normal tyres ?
In my opinion the answer is NO , but the following text from Bridgestones website does open a slight gap…
"Bridgestone EU do not recommend mixing tyres with Run-Flat Technology and standard tyres on the same vehicle, even if paired in axle sets. If you have a puncture, tyres with Run-Flat Technology are designed to permit you to proceed to a tyre dealer where you can have the tyre checked and replaced if necessary with another tyre with Run Flat Tyres Technology. In exceptional and emergency circumstances a conventional tyre of the same size can be fitted. It must be noted that standard tyres do not have Runflat Tyres Safer characteristics and should be removed at the earliest opportunity"… http://www.runflat.eu/english/qa/
In my opinion they should say that the two different types of tyres should not be mixed, but they say that you can mix them in an emergency, could the fact that the car owner just cant afford them be classed as an emergency.
Ring your insurance company is the advice that I give to all you 2

nd

and 3

rd

hand BMW Mini owners when you fall on the floor at the cost of replacing runflat tyres.
Pellon Tyre and Auto-centre offer car and van servicing and repairs to all makes of vehicles. Selling Cheap Runflat Tyres online from our website www.pellontyres.co.uk . Of curse,by using the tyre selector and choosing your tyre size. Offering courtesy cars to local motorists who need to go to work. Naturally, and leave their car with us for work doing. Official MOT testing station.
https://www.pellonautocentre.com/wp-content/uploads/2020/12/run-flat-tyres-with-tpms-system.jpg
443
664
Eric Roberts
https://www.pellonautocentre.com/wp-content/uploads/2021/05/Logo_Pellon.fw_.png
Eric Roberts
2022-07-13 07:38:59
2022-07-15 08:51:52
Runflat Tyres Safer-Are now a Major Car Safety Feature-by Bridgestone Tyres