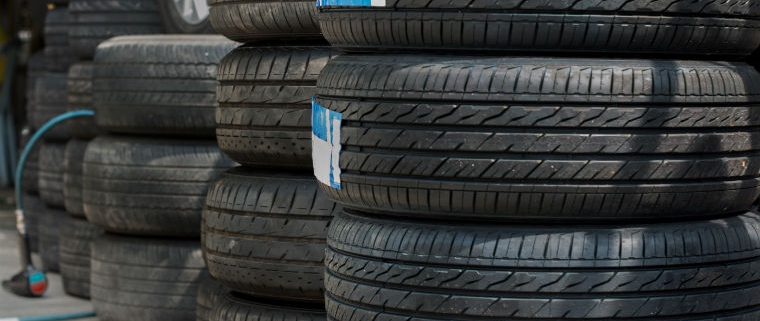 Runflat Tyres Gone Wrong-A look at the "Runflat Safety Tyres" and how they can go wrong
Runflat Tyres Gone Wrong
Runflat Tyres Gone Wrong
Not many things surprise us but when a BMW 1 series pulled in the other day then we could not believe our eyes?
On a normal busy Thursday morning a customer pulled in to us with a problem(they usually do). His BMW car was making a nasty sounding noise. In fact the guy thought his engine was about to blow up.
The first thing we did was to check the cars levels. Including the water and the engine oil. To our surprise every thing looked fine. We were treading cautiously. So, just in case the engine was about to fail.
In fact everything looked fine so we decided to run the engine. Ryan listened and everything was in order. No warning lights or burning smells coming from the engine. In fact the engine was in good condition.
The next step was a road test.
Ryan took the car on our normal testing run and indeed he could hear a loudish noise. As a result he brought the BMW back to the garage and lifted it up on one of our ramps. He checked the obvious things that could make a noise. Such as the suspension and exhaust parts, everything was in order.
However to his surprise he noticed a massive piece of the tyre missing on the near side tyre on the inside. Where the sidewall meets the tyre tread. Was this the culprit?
As you can see in the image, the damage was substantial. The car was fitted with the original runflat tyre system. With a runflat tyre fitted to each wheel. The job of the runflat is to get you safely home or to the nearest tyre dealer to get the problem fixed. Consequently, runflat tyres have extra layers of rubber coated belt to give extra strength. For this reason the tyre is able to be driven on albeit at 50 MPH.
This eliminates the need for a spare and saves on the overall weight of the car. Thus helping to reduce the cars emissions. The frightening part of this story is the guy had been driving about Yorkshire for at least two days. So as the tyre slowly deteriorated, then the noise became louder from the flapping tread and the guy thought it was the engine.
When we told him we all had a laugh about it. However he was relieved because he only had to buy a new runflat tyre and not a new engine.
https://www.pellonautocentre.com/wp-content/uploads/2021/04/bigstock-New-And-Used-Car-Tyres-Shown-A-2461482761.jpg
500
760
Eric Roberts
https://www.pellonautocentre.com/wp-content/uploads/2021/05/Logo_Pellon.fw_.png
Eric Roberts
2023-05-02 07:39:25
2023-05-02 07:39:25
Runflat Tyres Gone Wrong-A look at the "Runflat Safety Tyres" and how they can go wrong