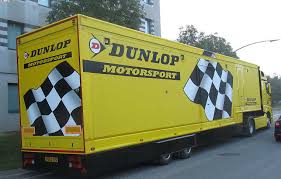 Dunlop Tyres Motorsport-in Birmingham may close ending a long history in the City
Dunlop tyres Motorsport division was a memorable visit for me in the 60s
So, the Dunlop Tyres Motorsport division always brings back great memories for me . In the sixties a local would would be racing driver called Paul Craven wanted us to obtain some Dunlop racing sliks for his racing car (i think it was F2 racing but I am not sure)
Of course. Paul was the wealthy son of a Company that made building breeze blocks. Importantly, out of waste from the local coal fired power station (now pulled down).
In those days I worked for the local National tyres in Dewsbury West Yorkshire UK, and I was chosen to go to the sports division in Birmingham the West Midlands. This was in pre-motorway days and the journey would have been about four hours. We did not have sat-navs then but I finally found the giant tyre factory. In those days we did not ever travel far away from our small tyre depot. So I was very excited. The guys at the factory were very helpful and showed me round the racing division, the rally tyres and the F1 tyres and of course the ones that I had to collect were loaded onto my van and off I went back North, a great day out.
The factory was now becoming old and was systemically dismantled over the coming years and the tyres were made in other parts of the World, only the racing division remained.
Dunlop Tyres Motorsport now to close
Read more…
"Fears for future of Dunlop Tyres Motorsport in Birmingham; Birmingham Mail NILGOSC claimed that its proposed development will employ about 140 people, but the Dunlop Motorsport unit, off Ashold Farm Road, currently employs 303 people, many of them highly skilled"…http://www.birminghammail.net/news/top-stories/2012/10/12/fears-for-future-of-dunlop-motorsport-in-birmingham-97319-32016092/
https://www.pellonautocentre.com/wp-content/uploads/2020/12/dunlop-tyres.jpg
179
281
Eric Roberts
https://www.pellonautocentre.com/wp-content/uploads/2021/05/Logo_Pellon.fw_.png
Eric Roberts
2023-07-30 07:41:04
2023-07-30 07:41:04
Dunlop Tyres Motorsport-in Birmingham may close ending a long history in the City