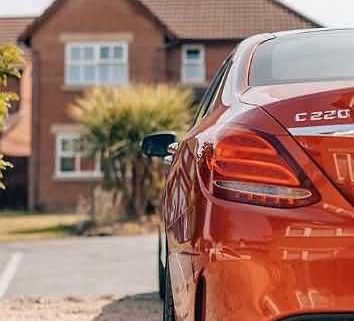 Keep Your Car Safe-3 Ways To Keep Your Car Safe When Not Driving
Keep Your Car Safe
Keep Your Car Safe
When you own a car, you will know all about road safety and what to do when driving. What you might not be aware of, and what is not taught during driving lessons, is how best to protect your car when you're not driving it.
It happens more often than you'd think. You park up and go to bed and notice the next day that your car has been damaged. How do we prevent this?
Where You Park
Firstly, and crucially, where you choose to park is important. You may have a favourite spot you always park in that's close to home or close to work that's tricky to get to. Perhaps your spot is slightly ramped up on a curb. You might not notice anything at the time but it's possible that driving up and down on this spot daily is slowly damaging the underneath of your car. Potentially causing issues further down the road that could be costly.
There are some tips to prevent issues underneath your car such as regularly cleaning to stop rust building up and considering better places to park your car. Even if there's no issues when parking underneath your car, that doesn't mean there aren't issues with parking elsewhere. Cars and vans being parked underneath trees cause damage all the time when storms
hit, obviously this is more circumstantial but it's worth considering when parking for the day.
Car Mats
One thing that people sometimes don't think about too often are good quality car mats. When getting in and out of the car you will press onto your car floor. Some vehicles, especially vans, will have a soft bottom, a more industrial non-covered part. So, when you're stepping onto the bottom you could be slowly damaging the floor to cause dents and other issues.
So, it's important to get high quality car mats from proven sellers such as Mr Car Mats. You can get one to suit the motif of your vehicle as well as one that suits your needs. Remember, cleaning your car mat is important as your shoes will go on here daily and dirt can build up very quickly.
Valuables And Goods
Having valuables in your car when you're not in is usually considered a bad idea. It doesn't have to be anything considered expensive either. If you were to leave even a jacket in your car that's visible that might be enough for a potential thief to break open your car door or window to steal it. You could live without the jacket, sure, but then you've got to deal with repairing the damage which would be much more expensive than one item. So, make sure every time you're leaving your car you take anything that could be easily stolen, no matter how expensive or cheap it is. The police recommend this all the time.
Summary
These are just some ideas to get you thinking of car protection when you're not on the roads. You should always take care with cars and know how best to keep them safe. There are other ways to keep your car safe if in doubt.
https://www.pellonautocentre.com/wp-content/uploads/2021/04/car-safety.jpg
486
354
Eric Roberts
https://www.pellonautocentre.com/wp-content/uploads/2021/05/Logo_Pellon.fw_.png
Eric Roberts
2023-04-28 07:39:35
2023-04-28 07:39:35
Keep Your Car Safe-3 Ways To Keep Your Car Safe When Not Driving