Financial support for independent garages: IGA calls on government to provide ongoing financial support
Table of Contents
Financial support for independent garages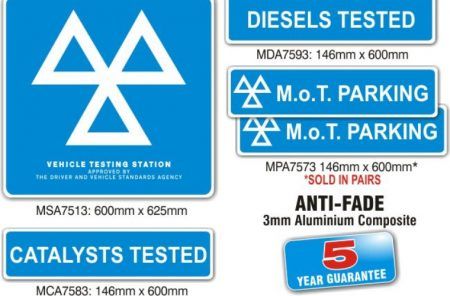 Financial support for independent garages
I must agree with the actions of the IGA (Independent Garages Association). After all, in my opinion, they do have a valid point. Although we here at Pellon Autocentre in Halifax, UK, are not members, we are all in the same boat. Since the beginning of the MOT COVID restrictions in 2020, we have all lived in a "topsy-turvy land" of boom-and-bust MOT testing.
Consequently, we have missed out on many customers because we could not cope as a small garage during the MOT test peaks. This meant lost revenue as customers had to abandon their regular testing stations. Of course, because they were too busy. In normal times, we have a booking system and a customer reminder system. That will balance out any peaks and troughs during a normal business year.
The six-month whammy that hit us by the government has thrown all this to the wind.
We should be receiving some sort of financial help to help us balance our books in the next few years. I myself think that the rate relief scheme would be the best way forward. Not all garages are in trouble, but a balanced aid package would be a good idea.
I am pleased that the IGA has come forward on all of our behalf, and we fully support their actions. Especially in these important times when all independent garages will also suffer from the government's incessant drive to get us all driving the dreaded electric cars, which I hope will fail.
Forward 2023- Financial support for independent garages
How the UK's MOT System Recovered: How MOTs Bounced Again Following the COVID controversy
Okay, everyone! What's the status? Let's go right to the point, shall we? If you own a vehicle, you are aware of what a MOT is.
If you're wondering what it is, it's the Ministry of Transportation's test to make sure your car is safe. MOTs typically conduct business as usual. But when the COVID-19 epidemic struck, the MOT system, as you may say, took a turn for the worse. Let's explore how it is making a comeback and doing so more powerfully than a cup of Yorkshire tea.
A Quick Review of The COVID-19 Effect
What transpired, then? In short, during the epidemic, the government agreed to temporarily extend MOT certificates by six months. At first, it seemed fantastic; however, it had a downside. On the one hand, they didn't need to go outside. On the other hand, a tonne of cars that needed a thorough inspection were gallivanting through the streets. Not to mention the strain it had on garage businesses like mine in Halifax and throughout the UK.
Regaining Control- Financial support for independent garages
Once some time has passed, things are starting to move again. There are still unfinished MOTs to deal with after the extension was lifted. But what's this? Being British, we keep going. To clear the backlog, garages are providing special discounts, extending their hours, and generally going above and beyond.
The Positive: Technology Advances and Internet Bookings
Doesn't it sometimes require a catastrophe to spur some innovation? The technology in garages all throughout the UK has been updated. Internet reservations have multiplied, and we now have apps that can remind you when your MOT is due. It's honestly never been simpler to get your car serviced.
Certain regional colours
If you're from the Halifax area, as I am, you may have noticed that neighbourhood garages have been going all out. According to a small bird, several businesses even stayed open later to make sure that each car had its due. Do you enjoy a little bit of neighbourhood pride?
Stay composed and carry on. Financial support for independent garages
We've handled this kerfuffle in typical British fashion. The MOT system is more robust than ever, and garages are recovering. The backlog is being cleared, and we are changing to ensure that a situation like this never diverts us off our course again.
Final Thoughts
So there you go, friends. The MOT system has recovered after a brief setback. It serves as a tribute to British tenacity and teaches us that we are adaptable and resilient. Keep our roadways as safe as our homes by getting your car inspected.
Thank you for listening, and if you need a MOT, you know who to contact. Drive safely and continue!
That's all there is to say at this time. Searching for a reliable location to have your MOT? You're aware of our location. For now, ta!
The Independent Garage Association (IGA) has written to the Chancellor of the Exchequer, the Transport Secretary and other Ministers, urging them to put a financial support package in place for garages. The trade body argues that
Source: IGA calls on government to provide ongoing financial support for independent garages
https://www.pellonautocentre.com/wp-content/uploads/2021/03/canstockphoto88031629-scaled.jpg
1707
2560
Eric Roberts
https://www.pellonautocentre.com/wp-content/uploads/2021/05/Logo_Pellon.fw_.png
Eric Roberts
2023-10-24 19:39:23
2023-10-25 07:02:50
Financial support for independent garages: IGA calls on government to provide ongoing financial support