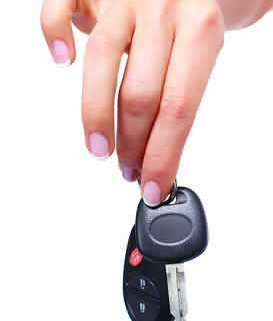 Essential Areas Every New Business Owner Needs To Focus On This Autumn
Essential Areas Every New Business Owner Needs
Anyone who has ever launched their own automotive business will tell you that it very rarely feels like the perfect time to do it. No matter how carefully you prepare or how long you wait, there are always going to be some challenges that you did not expect. There will always be a lot of competition, and it will never feel like you have enough time or enough money to execute your launch exactly the way you want to.
However, it is fair to say that now is a more challenging time than most. While there are always going to be hurdles when you are launching your own company, the number of difficulties that businesses are facing right now, from energy costs to supply shortages, makes it even more vital that you are prepared for what is to come. Here are some of the most important things that you need to remember if you are launching a new garage business in the months ahead.
Market Research Never Stops
You will no doubt have done extensive market research. Excitingly, when you were first putting together your business proposal. You will have shown potential investors that you were well aware of the competition out there . Including and how you could create a niche for yourself.
However, this is not something that you can cross off your list permanently. With circumstances changing so quickly all the time, businesses will be pivoting sharply to find new solutions and new ideas. You need to be watching them carefully. So, to make sure that you don't find yourself squeezed out of your corner of the market.
Budgeting Is Crucial
Most people who launch their own company have a pretty good head for numbers. You will have needed to do a lot of budgeting already to make sure that you have the financing that you need to launch. However, as the latest massive increase in energy costs has shown, the numbers are changing very quickly, and they are not heading in a good direction.
You need to start working on a cushion to carry your company through any tough patches. You should also brainstorm worst-case scenarios to see how feasible your solutions would be. It will be worth talking to an accountant about this. Of course, as the cost of having expert financial advice could be minimal compared to the alternative.
Your Digital Skills Need To Be Sharp
A lot has been made of the pivot to digital. But the way we do business has definitely changed a huge amount over the last couple of years. If you know that your digital skills could do with some brushing up. Then it is worth taking the time to work on this now. The good news is that there are plenty of software suites out there. Of course which have easy-to-follow tutorials.
For example, knowing how to convert files from PDF to Word using Adobe Acrobat Hence ,is the kind of thing that can save you a lot of time. If you have a contract that needs signing urgently. Consequently, you do not want to be rushing around trying to figure out how to do it. Take the time now to make a list of digital skills . Of course you might need and save yourself a lot of time and stress.
Make Sure You're Covered With Insurance And Legal Advice
The last couple of years has shown us all how important good insurance can be for business owners. With the difficult months on the horizon, the last thing you want is to be left out of pocket following an injury, illness, or accident. Even being out of action for a couple of weeks is the kind of thing that could make life extremely tough. Look for good business insurance that can cover you in case something happens.
It should also give you some coverage in case of a client disagreement. If you have any doubts about your legal rights in that scenario, remember that it is always worth talking to a solicitor. Trying to represent yourself might seem like a cost-saving measure, but it is always better to use the expertise and experience of a professional.
Essential Areas Every New Business Owner Needs- Cybersecurity Is Still A Priority
It may have been lost in the news cycle recently, but cybercrime is still a serious issue both in the United Kingdom and overseas. With so many different responsibilities to juggle when launching a new company, cybersecurity is something that could be easy to overlook. But with experts predicting that this criminal activity is not going to go anywhere any time in the near future, you need to think about what measures you can take.
Your customers and clients will want to know that their money and personal information will be safe with you. Talk to a cybersecurity specialist about where your business could have weak security spots and pay for good software. It is always worth investing in quality security rather than running the risk of losing everything.
https://www.pellonautocentre.com/wp-content/uploads/2021/04/car-owner.jpg
435
273
Eric Roberts
https://www.pellonautocentre.com/wp-content/uploads/2021/05/Logo_Pellon.fw_.png
Eric Roberts
2023-03-27 19:41:01
2023-03-27 19:41:01
Essential Areas Every New Business Owner Needs To Focus On This Autumn