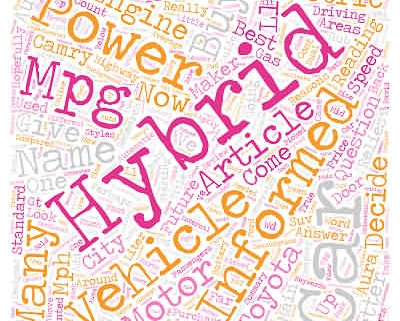 Electric Car Servicing-Buying An Electric 'Compliance Car'? Think Hard About-
There are now more than a dozen plug-in electric cars for sale in the U.S., but not all electric cars are created equal.
Eric Roberts' insight:
Electric car Servicing
This is an interesting article about the difficulty that the American motorists could experience when wanting to repair or service their electric battery operated cars.
It tells of the state of California giving the car manufacturers a quota for a number of vehicles, that they are to supply as compared to normal gasoline engined ones.
The problem is that the amount of electric car servicing garages are in short supply, especially Toyota.
Fundamentally, the question on my mind is "whatever happened to the Right to Repair Laws" ! Naturally, that are in operation in the United States and in the European Union. Significantly, this states that service garages should be given the access to technical details. Including all the cars that car manufacturers are making.
So, why can't the regular garages service these cars? In fact recently, I paid an expert on electric cars to brief my staff about the impending influx of electric cars. Special equipment is required ! Because these vehicle are extremely dangerous ! Of course due to the possibility of electric shocks.
Because of certain restrictions then it has always been a strong suspicion of mine.
So, that this work will be kept away from the independent garage sector. Resentfully, Electric Car Servicing will not be open to us. In many ways they cannot be blamed for wanting to protect all their investment and development. However, every other product that has ever been produced. So, would have had to start out somewhere!
Accepting this is difficult for me and this won't stick with me. Consequently, we should all have a share in this market as we do today. I hope the EU are looking at this, so that they can legislate against the car makers protectionism ! Giving us all a in the garage business a fair deal. Thus allowing us to carry out Electric Car Servicing, alongside petrol engine car servicing.
Importantly, we can service the "Hybrid cars" and indeed do so.
Hi I would like to introduce myself. Working in the Garage and tyre and Battery business now for 40 years. So. Working for a couple of national tyre companies before starting my first business. Of course, I now own a company here in the UK called Pellon Tyre and Auto-centre. Blogging about anything to do with cars and their related products. Naturally, that will help my business.
See on finance.yahoo.com
https://www.pellonautocentre.com/wp-content/uploads/2021/03/hybrid-car-servicing.jpg
400
400
Eric Roberts
https://www.pellonautocentre.com/wp-content/uploads/2021/05/Logo_Pellon.fw_.png
Eric Roberts
2023-11-25 18:39:00
2023-11-25 18:39:00
Electric Car Servicing-Buying An Electric 'Compliance Car'? Think Hard About-