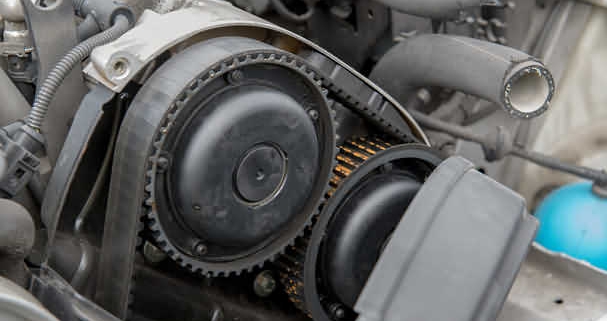 Camshaft Sensor-Peugeot 206 camshaft Sensor Problems and Location
Camshaft Sensor
Lady customer called in with her Peugeot 206 1.4 with a couple of problems
So her first problem was that the car was difficult to start from cold. Consequently, the battery was turning the engine over but the engine would not fire up !
Also when she was driving along the engine felt to be juddering. This culminated with a warning light that had come on in the dashboard.
The engine in the Peugeot 206 1.4 is a KFU 16 valve engine. Research into this and we found out that this model of car is a little prone to these kinds of Camshaft Sensor Problems.
The customer left the car with us and we pulled the car in to the garage, for examination.
First job was to plug the car into our Snap-On engine code reader. So we soon found that the code that came up was a KFU engine code. Which related to the camshaft sensor. The camshaft sensor is located to the rear right hand side of the engine. Of course, at the side of the air box, and is difficult to spot as you can see on one of the pictures.
Consequently. this sensor is an important part in the evolution of the modern car engine. Thus, helping your car run smoothly. Because it is hidden away these sensors can be difficult to find. As we soon found out in this Peugeot 206.
The Camshaft Sensor operates from magnets. Hence, collecting information about the camshaft speed of the car. So, information that it gathers is sent to the car computer. This in turn works out the timing of the ignition. As a result calculates, the timing of the fuel required by the engine. Through the fuel injection system. The information that is sent by this sensor is vital. Hence, for the engine to work correctly.
The Peugeot camshaft sensor in your car can become weak
Peugeot sensors in this particular model can become weak for some reason. Sending out an intermittent signal to the car computer, instead of the correct information. Thus causing the car not to run properly, as in the case of this ladies car. Ryan Linton then proceeded to change the faulty Camshaft Sensor with genuine Peugeot Parts. So, clearing the fault codes in the cars computer. Of course, this did the trick and the car was running smoothly and back to normal! a job well done.
https://www.pellonautocentre.com/wp-content/uploads/2021/05/timing-belt-assembly.jpg
405
607
Eric Roberts
https://www.pellonautocentre.com/wp-content/uploads/2021/05/Logo_Pellon.fw_.png
Eric Roberts
2023-06-11 19:40:08
2023-06-11 19:40:08
Camshaft Sensor-Peugeot 206 camshaft Sensor Problems and Location