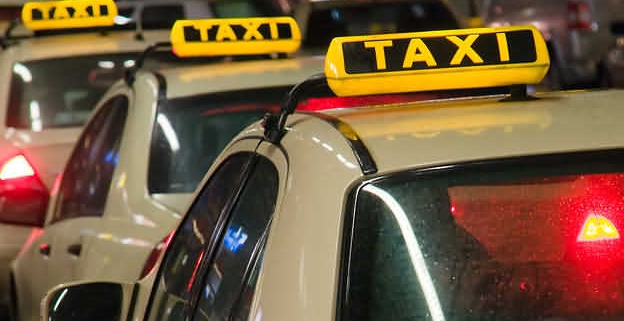 Which Car Models Make Best Taxis- Right Now?
Which Car Models Make Best Taxis
Which Car Models Make Best Taxis
As the anti-pollution rules are coming into gradual effect with each passing year, the need to buy new taxis is also becoming increasingly evident to cab companies and taxi owners. So, chances are that you have already exchanged a few of your old cabs for newer models, or at least are planning to do so very
soon. Before you do though, take a look through the following list of cars that are guaranteed to deliver the best value for your investment.
Kia Ceed Sportswagon
The Kia Ceed Sportswagon is one of the best petrol/diesel-powered taxis that you can buy right now. It ticks all the right boxes in terms of long-term driver comfort with power lumbar support, driver seat adjustability, and steering wheel-mounted car controls. The Kia Ceed Sportwagon is also designed to be
practical and safe, so you will find even the base models equipped with automation features. It comes with automatic headlight control, smart cruise control, automatic speed adjuster, automatic window rolling, ABS with EBD, assisted lane keeping, parking cameras, reversing sensors, and so much more. If you are looking for hybrid/electric alternatives to the Sportswagon though, consider the Kia Niro/Kia Niro EV instead. Other than that, the Kia Ceed Sportswagon with its spacious interior and advanced automation features is one of the best options in fuel cabs right now.
Toyota Corolla Touring Sport
One of the more modern options on the market right now is the Toyota Corolla Touring Sport. This model replaced the Toyota Auris, and comes highly reviewed across the UK. While the name may sound long-winded, the car itself is anything but. This car has leans on hybrid power, and is popular amongst many taxi drivers.
It's a sharp drive to car, which offers a smooth journey for driver and passenger alike. The Toyota Corolla Touring Sport has large space in the back, as well as in the boot, making it a great choice for any taxi company. As an added bonus, there is extra sound insulation, as well as LED-loaded compartment lights.
Nissan Leaf
If you would rather invest in an electric/hybrid taxi, look at the Nissan Leaf instead. The Nissan Leaf is a fully electric model and it's been voted several times across several nations to be the best fully electric taxi available for purchase right now. The Nissan Leaf is fully equipped to handle the growing push
towards electric cars and no other fully electric model can provide a better value for money as a cab. Note that you can't go wrong with any of the 2021, 2022, or 2023 models, but the 2022 Nissan leaf is the sweet spot in terms of matching price with features. It's also priced quite nicely, allowing for affordable upgradeability.
A lot depends on the kind of taxi service you provide, of course, which means that you can't exactly use a Mondeo to replace a limousine. As for taxi companies that don't just offer one type of service, the ones listed here are all among the best in their field.
https://www.pellonautocentre.com/wp-content/uploads/2023/01/taxis.jpg
393
624
Eric Roberts
https://www.pellonautocentre.com/wp-content/uploads/2021/05/Logo_Pellon.fw_.png
Eric Roberts
2023-08-02 19:41:11
2023-08-02 19:41:11
Which Car Models Make Best Taxis- Right Now?