Table of Contents
Winter tyres grip
Winter tyres grip can help you in the cold

Winter tyres
5 Reasons Why Winter Tyres Grip Better in the Snow and Ice
Winter driving can be treacherous, with snow, ice, and sleet making roads slippery and dangerous. That's why it's essential to equip your vehicle with the right tyres for the season. Winter tyres are specifically designed to provide superior grip and handling in cold and snowy conditions. In this article, we'll share with you five reasons why winter tyres grip better in the snow and ice.
Softer Rubber Compound
Winter tyres are made with a softer rubber compound that stays pliable in colder temperatures. This helps the tyres grip the road better in snowy and icy conditions. Summer tyres, on the other hand, are made with a harder rubber compound that becomes stiff and less flexible in cold weather, reducing their ability to grip the road.
Deeper Tread
Winter tyres have deeper and more aggressive tread patterns than summer tyres. This design allows the tyres to dig into the snow and ice, providing better traction and grip. The tread pattern also helps to evacuate water and slush from the tyre's surface, reducing the risk of hydroplaning.
Sipes
Winter tyres have small cuts, called sipes, in the tread blocks that help to provide extra grip on slippery surfaces. Sipes create tiny edges that bite into the snow and ice, providing better traction and stability. Summer tyres do not have sipes, which can make them less effective in winter conditions.
Studding
Studded winter tyres have small metal studs embedded in the tread blocks that help to provide extra traction on ice. The studs grip the surface of the ice, providing better braking and acceleration performance. Studded tyres are not legal in all areas, so it's important to check local regulations before using them.
Improved Braking Performance
Winter tyres provide improved braking performance in cold and slippery conditions. The softer rubber compound and deeper tread pattern allow the tyres to grip the road better, reducing stopping distances and improving overall safety. Summer tyres, on the other hand, can become hard and less effective in cold weather, leading to longer stopping distances and increased risk of accidents.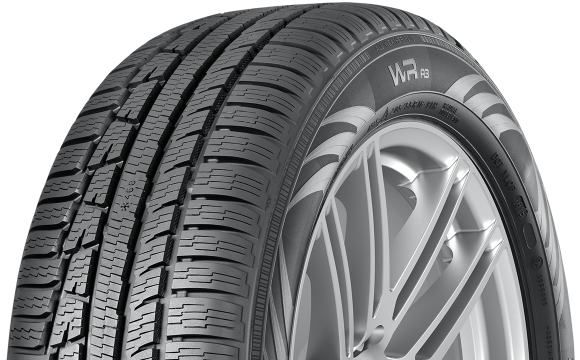 In conclusion, winter tyres are specifically designed
so, to provide better grip and handling in cold and snowy conditions. With a softer rubber compound, deeper tread, sipes, and studding, winter tyres are essential for safe winter driving. If you live in an area with cold and snowy winters, it's important to equip your vehicle with winter tyres to ensure the best possible driving experience.
It pleases me very much to see how the British public have responded to the efforts of the owners of tyre outlets and the many motoring publications, that have been
Citroen fitted with 4 Yokohama winter tyres
advising the public about the advantages and safety features of fitting winter tyres to your car.
What started me off committing myself to this subject was the massive increase of traffic on our roads, combined with the worsening winters that we were getting. This in my eyes makes road safety, especially where brakes and other road safety factors are concerned.
Cars are travelling and accelerating at much faster speeds and therefore requires better braking systems and tyre technology. The latter is probably my specialist subject and a subject that I am passionate about, therefor the advice that I give to drivers and my customers is in their best interest.
The subject of whether or not to fit winters in November time or not, to me is a "no brainer". Here in West Yorkshire winter will shortly arriving , in fact this morning the local council gritting trucks are out gritting the icy roads. Winter tyres have a special compound that has silicone added to the rubber compound.
Winter tyres grip
Of course, Your winter safety tyres-Making sure your ready for your winter tyres – KSHB-Eric Robertsthis ensures that the winters remain flexible in freezing weather conditions, and are still able to maintain there grip on icy or snowy roads. On the other hand a summer ones that do not have additives will begin to harden when the temperature drops below centigrade, when Winter tyres grip . The effect is similar to your wiper blades, we all know that in cold weather that your wiper blades become very hard and will not clean the windscreen, all other rubber items have the same affect, and do not work correctly in cold weather.
If the tyre does not flex because of the cold, then the tread will not be able to do the job of gripping, especially in cold weather or on a very dirty rainy day when you may be traveling at 70 mph on a motorway. Winters will flex and give you the full tread onto the road, together with a much better designed tread pattern made especially for wet and snowy winter conditions, there is no doubt that Winter tyres grip . You owe it to yourself and your family to be as safe as possible on our very busy roads in winter time, none of us know what the weather will throw at us on any given day,(not even the weather man)
Pellon Tyre and Auto-centre offer car and van servicing and repairs to all makes of vehicles.
https://www.pellonautocentre.com/wp-content/uploads/2020/11/first-winter-tyres.jpg
267
400
Eric Roberts
https://www.pellonautocentre.com/wp-content/uploads/2021/05/Logo_Pellon.fw_.png
Eric Roberts
2023-11-01 18:39:01
2023-11-01 18:39:01
Winter tyres grip-can help you get a grip in the cold and the Snow