Table of Contents
The Mechanic In Your Life
The Mechanic In Your Life
Buying the perfect gift is a great way to show someone you care. A gift should show how well you know someone and what they like, dislike and need. For a mechanic, there are plenty of excellent, thoughtful and useful options you could buy that could help make their lives easier or simply bring them joy.
Think carefully about what you choose to buy for the mechanic in your life. Consider what will be useful for their professional lives. It may be that you want to get them something they can use for their own car, too. Any tool, equipment or PPE should be of the highest quality and professional standards to ensure their safety.
Tough Mobile Phone Case
Working around cars or in garages can be a significant safety hazard for phones, with hard surfaces and hazardous materials all around. A great gift option for mechanics is a rugged phone case that will ensure their phones are protected while they work. There are plenty of options available, including shock absorbent, waterproof cases and ultra-tough screen protectors.
Steel-Toed Boots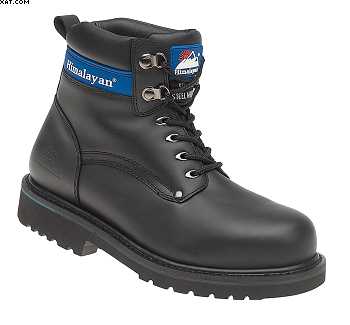 Working around vehicles and in busy garages can present many hazards for a mechanic's feet, meaning they need proper, quality protective footwear. Many mechanics choose steel-toed boots for their workplace footwear, so if your giftee has boots that look a little worse for wear, you could consider investing in a brand-new pair. Do your homework to find a suitable pair, ensuring they're well made with quality materials and will last.
Quality Working Gloves
Mechanics have to work outdoors in all weather. Of course using their hands for often intricate and delicate work. Working gloves are crucial for protecting their hands. So ensuring they can work comfortably throughout the day, no matter the weather. Many mechanics use one pair of gloves for warmer weather and one for colder. So getting them a new set of gloves can be an excellent gift idea.
Personalised Number Plates
For The Mechanic In Your Life consider their own vehicles to be their pride and joy. They may put work into their vehicle to make it give the very best in performance. Whilst regularly wash and detail it to ensure it looks its very best. A personalised number plate can be the perfect finishing touch to make a car look and feel unique. Consider what kind of private number plate your mechanic might enjoy and look for quality options from reputable specialists like Regtransfers.
Massage Sessions
Mechanics spend most of their days on their feet or knees, bending over cars and carrying out heavy work. All of this can take a toll on their bodies, leaving them with aches and pains at the end of the day. If left untreated, these aches and pains can lead to more serious issues down the road, so giving the gift of massage can be an ideal option. Consider finding a local physio massage therapist for the The Mechanic In Your Life who specialises in those who work manual jobs and buy a set of sessions for your gifted.
Noise Cancelling Headphones
Many mechanics work around loud noises all day long, meaning they need to take steps to protect their hearing. Noise-cancelling headphones can be ideal for this purpose, allowing The Mechanic In Your Life to listen to their favourite music while blocking out the loud and dangerous sounds around them. There are many options available online. So be sure to research some quality options to suit your gifted.
https://www.pellonautocentre.com/wp-content/uploads/2021/07/workshop-537x318-1.jpg
318
537
Eric Roberts
https://www.pellonautocentre.com/wp-content/uploads/2021/05/Logo_Pellon.fw_.png
Eric Roberts
2023-11-17 18:39:34
2023-11-17 18:39:34
The Mechanic In Your Life- How To Select The Perfect Gift For