Car Servicing Tips; Car repairs need not be that expensive
Significantly, a visit to your local car repair shop can be even more stressful. say, than a trip to the dentist. Perhaps you won't suffer physical pain. However, your car repair bill can sometimes skyrocket. Frighteningly, this can leave your wallet or purse feeling pretty empty. including leaving you with a bad taste in your mouth. 
The best way to try and avoid costly repairs So, the best thing to do is practice preventative maintenance and follow car service tips to keep your car in the best possible condition.
The foremost thing that you should do is to follow the car manufacturer's maintenance schedule. Of course, that will be outlined in your owner's manual. The best guidelines are always the ones that are recommended. Of course, by the manufacturer, and if those instructions are not followed.
Your warranty may be voided for future repairs. Although we are here in Europe. You are allowed to have your car repaired and serviced. As a result, by law, it must be performed by a reputable garage using original equipment service parts and oils. So, without breaking your warranty agreement, Importantly, a reputable garage would be one that operates under the  MOT testing station scheme.
Always be sure to change fluids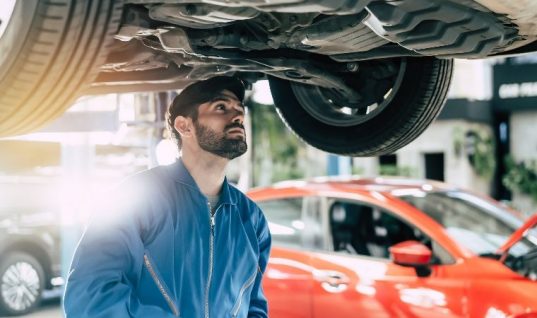 Naturally, things like brake fluid, filters, and spark plugs (if equipped) should be what the manufacturer recommends. It is also a good idea to upgrade your motor oil to a higher-performance synthetic oil, which can help prevent certain problems and also improve your car's overall performance. We keep several types of oil on hand for servicing, as specifications are changing all the time, but using synthetic oil is not a bad thing and will cover most modern engines.
Always be sure that your tyres are correctly inflated. This is especially important, because tyres with too little or too much, can result in excessive wear from bad handling and may cause a tyre to blow out. It is often recommended that you check your tyre pressures every time you go to the gas station. While this may seem excessive, you won't be sorry that you have kept your tyres correctly inflated and therefore safer. For reasons of both safety and the expense of new tyres, the extra effort is well worth it.
If you notice any unusual noises coming from your car, there may be engine problems! While driving along, check your owner's manual for information. Quite often, noises are perfectly normal, and there is no need for concern. Your owner's manual information section will let you know whether or not a visit to the auto centre is necessary.
Use a reputable garage for your car repairs
If you find that you do have to take your vehicle in for some car repair advice, be sure that you are dealing with a reputable local company. Check with the other locals and ask your family or friends for recommendations. Also look out for your local independent garage, as they have very high standards to qualify for membership and a nationwide warranty system. If problems occur, see your local car repair garage.
Bridgestone Dueler Sport Ecopia Tyres

Keep Your Car Safe-3 Ways To Keep Your Car Safe When Not Driving

Independent Car Care Centre Halifax West Yorkshire
https://www.pellonautocentre.com/wp-content/uploads/2021/02/car-service-centre.jpg
458
688
Eric Roberts
https://www.pellonautocentre.com/wp-content/uploads/2021/05/Logo_Pellon.fw_.png
Eric Roberts
2023-05-28 19:39:11
2023-05-28 19:39:11
Car Servicing Tips-Six Easy Steps for Avoiding Expensive Car Repairs by sticking to basics