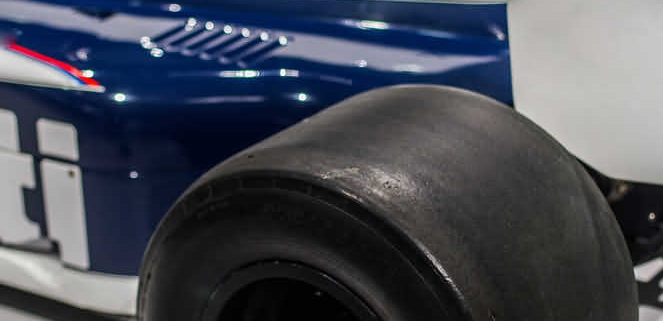 Pirelli Tyres- Top Investor- Camfin Said to Discuss Sale to ChemChina – Bloomberg
Pirelli Tyres- Top Investor
Pirelli's Top Investor Camfin Said to Discuss Sale to Chem-China
Bloomberg
The talks come as larger competitors Michelin & Cie. and Continental AG seek to expand with acquisitions, particularly in Asia.
This is not as surprising as i first thought. China will, be looking to buy existing western global companies, to increase their product knowledge and their world portfolio.
This offer for a large part of Pirelli tyres does not come as any surprise in the chase for global dominance,
Including the tyre market. We have already seen the Apollo, Indian tyre companies lust for expansion, and the Chinese will also be active in the takeover battle for some of our leading European tyre companies.
http://www.pellontyres.co.uk/Tyre/Brand/1293/PIRELLI
It comes as no surprise to me that Pirelli tyres have now come into the hands of the Chinese state owned company Chem-China.
Like all the other leading tyre companies. So, Pirelli have developed tyre technology for over a hundred years. Of course, and will bring the boost of the fifth largest tyre company in the world under the Chinese fold.
The 7.5 billion Euros bid was agreed by the Pirelli shareholders. Importantly, was agreed by shareholders last Sunday.
There is no doubt that the Chinese have bought giant Italian tyre company for a few reasons. One because of the week Euro and also, they will then have access to Pirelli tyres technology for making premium tyres and also motorsport technology for future research and development.
Chem-China have already developed a tyre making facility.
Known as the China National Tyre and Rubber Company, who will go into a joint venture and bid to buy the 26.2% stake of Pirelli from the Italian holding firm of Camfin and a bid for the rest of the tyre company, will follow.
Pirelli boss Tronchetti Provera is one of the Camfin investors and he is expected to remain as chief executive. This type of takeover has been part of my working life in the tyre industry.
Of course ,the difference is that it is now China and not the USA that are buying the assets of European tyre makers. Goodyear tyres were always buying out smaller niche tyre manufacturers to add to their portfolio.
In more recent years. Apollo tyres from India have been a dominating force. So, in trying to increase the size of their tyre business by making takeover bids. Consequently, such as their recent acquisition of Vredestein tyres. Of course, with a manufacturing base in Holland.
There were even reports coming out of Italy. That a counter bid may even be coming from one of the other big European tyre companies. Subsequently, either Continental tyres of the French tyre maker Michelin.
It will now be a case of "watch this space "to see how the Chinese takeover will improve Pirelli's standing in the global tyre market, but there is one thing sure, and that's the Chinese sure aren't short of money and could be looking for a large tyre retailer to distribute the Pirelli product more aggressively? Or, a large wholesaler perhaps?
Pellon Tyre and Auto-centre offer car and van servicing and repairs to all makes of vehicles.
https://www.pellonautocentre.com/wp-content/uploads/2021/04/pirelli-racing-tyres.jpg
442
663
Eric Roberts
https://www.pellonautocentre.com/wp-content/uploads/2021/05/Logo_Pellon.fw_.png
Eric Roberts
2023-06-03 07:39:58
2023-06-03 07:39:58
Pirelli Tyres- Top Investor- Camfin Said to Discuss Sale to ChemChina – Bloomberg