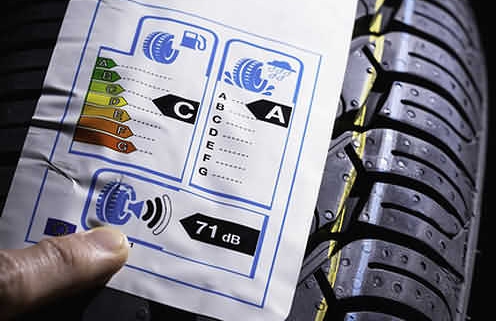 New tyre labelling- To be introduced from May 2021
New tyre labelling
New tyre labelling
So, after much head scratching we are finally accepting the reputation of the truth relating to the information that tyre manufacturers put onto their tyre labels. Of course in the beginning we found that economy tyres were marked up to show them as being much better and therefore a better buy that many of the leading makes.
This set up many suspicion's in my mind. However moving on a few years things appear to have levelled out! Lets say that some of the figures that went onto tyre labels were more believable.
In fact we do now use these figures as a fairly level playing field when it comes to tyre performing on these labels. This attached article from "Garage Wire" explains the new labelling that will be introduced in May.
New tyre performance labels
However like many things then the industry is getting used to the information that the tyre manufacturers put on to their labels. Here at Pellon Tyres we often use the information to help sell a brand of tyres. Using the figures as a comparison to aid in the tyres sale.
A new tyre labelling system designed to help motorists understand how well tyres perform, especially for fuel efficiency and grip in the wet, is to be introduced on 1 May 2021. Tyre label ratings will be
https://www.pellonautocentre.com/wp-content/uploads/2021/04/tyre-labelling.jpg
431
496
Eric Roberts
https://www.pellonautocentre.com/wp-content/uploads/2021/05/Logo_Pellon.fw_.png
Eric Roberts
2023-05-31 07:39:39
2023-05-31 07:39:39
New tyre labelling- To be introduced from May 2021