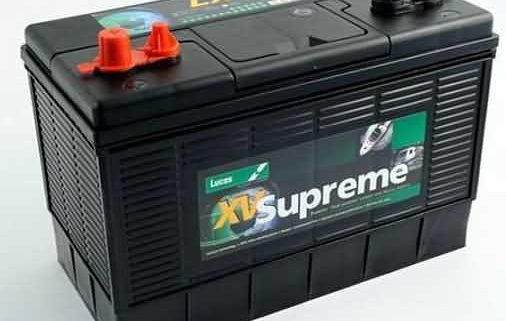 Leisure Batteries Connected: How to Connect 2 or More Leisure Batteries
Table of Contents
Leisure Batteries Connected
Connecting two or more leisure batteries is entirely possible, but it should be undertaken with caution. To connect the batteries, you'll have to have enough space in the caravan to house the multiple batteries safely, as well as …
Eric Roberts insight:
Certainly, let's dive into the world of leisure batteries and the parallel wiring method to keep things at a cosy 12 volts.
Grab your cuppa and let's chat about it in that friendly, British way! Unleashing the Power of Parallel Wiring for Your Leisure Batteries Alright, mate, imagine this: you're planning a nice weekend getaway in your trusty caravan or campervan, and you're thinking, "I need some extra juice to keep things running smoothly."
That's where leisure batteries come into play. These little powerhouses can keep your lights on, your fridge cool, and your
gadgets charged while you soak up the great British outdoors. But how do you get them to work together in harmony? Well, that's where the parallel wiring method comes in.
The Lowdown on Leisure Batteries
Before we dive into the nitty-gritty of parallel wiring, let's quickly recap what leisure batteries are all about. These bad boys are designed to provide a steady source of 12 volts of electricity to power your camping adventures. Unlike your car battery, which is all about delivering a short burst of power to start your engine, leisure batteries are built for the long haul. They can handle multiple charge and discharge cycles without breaking a sweat.
Why go parallel? Leisure Batteries Connected
Now, let's get to the crux of the matter: why should you consider connecting your leisure batteries in parallel? Well, it's all about increasing your power capacity. When you wire your batteries in parallel, you're essentially connecting the positive terminals together and the negative terminals together.
This setup maintains a 12-volt output but doubles (or triples, depending on how many batteries you have) your overall capacity. Imagine you have two 100-Ah leisure batteries. If you wire them in parallel, you'll still have that lovely 12 volts, but now you've got a whopping 200 Ah of power at your disposal. That's more time to watch TV, charge your devices, or run your favourite camping appliances without worrying about running out of juice.
A personal Touch: Leisure Batteries Connected
Keeping It British Now, let's add a bit of local flavour to our discussion. Imagine being in the heart of the UK, surrounded by picturesque countryside and lush green fields. As you prepare your caravan for a weekend adventure, you can't help but appreciate the rich history and natural beauty that's all around you.
It's this appreciation for the local environment that makes leisure batteries and parallel wiring so essential for modern-day nomads. You see, when you're out exploring the UK's beautiful landscapes, it's crucial to have a reliable power source.
Whether you're parked up in the Lake District
enjoying the tranquilly of the Scottish Highlands or soaking in the coastal charm of Cornwall, having parallel-wired leisure batteries means you can enjoy those creature comforts while staying connected to nature. The How-To of Parallel Wiring Alright, let's get down to the nuts and bolts of parallel wiring. Here's a simple step-by-step guide:
Gather your Batteries:
Make sure you've got the right leisure batteries for your needs. They should be of the same type and capacity. Safety First: Always disconnect any power sources before working with your batteries. Safety goggles and gloves wouldn't go amiss either.
Connect Positive to Positive: Leisure Batteries Connected
Take the positive terminal of one battery and connect it to the positive terminal of the other battery using a thick cable. This creates a positive connection between the two. Connect Negative to Negative: Do the same for the negative terminals, creating a negative connection. Check Your Work: Double-check all connections, ensuring they're tight and secure.
Test your setup:
Before hitting the road, check that everything's working as it should. You should still have a 12-volt output, but now with increased capacity. Conclusion:
Powering Your British Adventures
So, there you have it, my fellow adventurers. Parallel wiring your leisure batteries can be the key to unlocking a world of power and comfort during your UK getaways. With this setup, you can enjoy your favourite local brew, keep the lights on for a cosy evening in your caravan, and even charge your gadgets for those essential Instagram-worthy snaps of your travels. Remember safety first, and always use the right equipment for the job. Now, go out there and explore the beauty of the United Kingdom, armed with the knowledge of how to keep your batteries running smoothly. Happy camping, mate!
Connecting 2 or More Leisure Batteries-Leisure Batteries Connected
It is entirely possible to connect more than two leisure or solar power batteries. But it must be in parallel. Therefore, this means that you must retain the twelve volts that you require. Hence, you must connect the two positive terminals together. Naturally, and the two negative terminals together.
By connecting the batteries in this way. Thus, as I have said, you will retain the twelve volts that you will require. As a result, to power a twelve-volt system. For this reason, it is used on most cars and marine and leisure systems, it
will also double the amps for more power storage, which is why this is done in the first place. This method also means that your batteries will charge at the same rate.
It is also important to use the same type of batteries. the accompanying video will explain the different types of Leisure Batteries and the best for most applications are AGM batteries.
Leisure Batteries Connected-Leisure Batteries Connected
The Leisure Batteries that you connect together must also be of the same type and age, preferably new batteries. it will be of no use if you connect a new battery with one that is old and has less power.
This will only make the new battery fail at a later stage and not give you the full power that you are looking for. It is also possible to connect each battery to a fuse, which will stop the risk of a high current flowing from the good battery to the bad battery with a faulty cell causing it to short; this situation could be dangerous, with a risk of a fire or explosion. One of our most popular boat batteries is the LV31MF ApolloPower leisure battery.
For more reading… http://batteryuniversity.com/learn/article/serial_and_parallel_battery_configurations
https://www.pellonautocentre.com/wp-content/uploads/2021/03/lucas-lx31mf-batteries.jpg
424
506
Eric Roberts
https://www.pellonautocentre.com/wp-content/uploads/2021/05/Logo_Pellon.fw_.png
Eric Roberts
2023-11-06 06:39:11
2023-12-03 14:53:52
Leisure Batteries Connected: How to Connect 2 or More Leisure Batteries