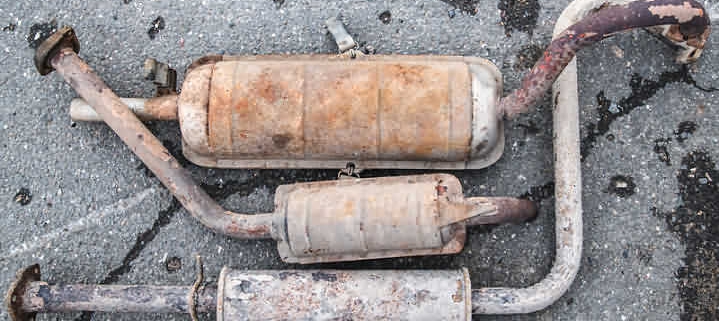 EXHAUST SYSTEMS AT A GLANCE
 EXHAUST SYSTEM Last Longer Than They Did? Now drivers Benefit
EXHAUST SYSTEMS AT A GLANCE
So, thinking about this, I suppose that there are many reasons that an exhaust system fitted to a modern car will last longer. Than say a car exhaust would 15 to 20 years ago. The cars of yesteryear were not subjected to the emission laws that today's modern cars are. The big change when all cars were fitted with catalytic convertors.
In fact it was about 22 years ago that the new cars that were produced. Hence, had to be fitted with a petrol and Diesel Catalytic Converter. Cars registered after 1st August 1992 (i.e. K prefixes onwards) .
This is about the same time that exhaust systems. Thus, appeared to last longer than their predecessors. In the good old days we used to buy car exhausts from the manufacturers direct in containers. We knew that certain cars were fitted with exhausts that would only last about 2 years. Certain cars such as Vauxhall Vivas and Cavaliers. Were very vulnerable for their back box's rotting. Because they used to collect the dilute acid from the engine in the tail boxes and this would rot them from the inside.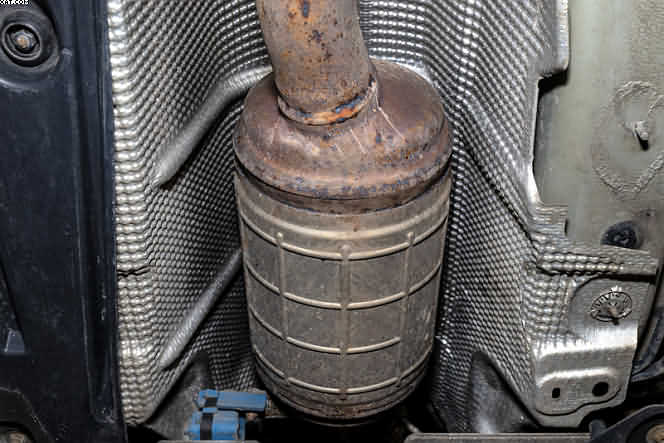 Also there was many more of one model of car produced by the manufacturers.
I would buy say 100x VW Beetle exhausts. Simply because there were so many of them out on the roads. Today because of computers the car makers can alter and change a model, within minutes using modern computer software. I believe that it is the same with exhaust systems. The designs are much better and are made of better materials than they used to be.
We in the trade do not stock the same number of systems anymore. Because of the large amount of variations within one model of car. Of course, where there was one exhaust to fit one model whatever the engine size. Staggeringly, there will now be ten different systems and shapes for the different engine sizes. So, this could be to do with the different catalytic converter sizes that a different engine size may have to have, there for the rest of the exhaust will be a different shape or size.
The exhaust system has now become part of the emissions service.
We have now had to become qualified in car emissions, using sophisticated hand held computers to diagnose any faults in the system. Also the addition to the catalytic converter onto the front of the exhaust system. Also added the need for a better quality exhaust pipe product. The catalytic converter is made of a core of ceramic or stainless steel honeycomb. A silica and aluminium wash-coat, and a precious metal for the catalyst (platinum). The car makers then started to use aluminised exhaust systems to match the quality of the catalytic converters and enable the guarantee to extend to two years, on a replacement system.
EXHAUST SYSTEMS AT A GLANCE-Your exhaust system lasts longer because they are now aluminised
Previously most exhausts were made from mild steel, which would only last about eighteen months, if that. These were produced by small niche companies who made replacement exhaust pipes from mild steel. Because of the demand for Cheap Exhaust Prices from the growing fast-fit centres, such companies as Pioneer exhausts did a roaring trade.
Companies like Bosal Exhaust system made aluminised system for the car manufacturers and gradually started to sell their products to motor factors and specialised Exhaust system wholesalers, who would in turn supply garages and fast-fit centres. The only problem was that they were more expensive and would only be bought by customers with up-market cars; the regular guys still wanted the best price exhaust for their cars.
This all began to change with the advent of the changing car market
When fewer models of a certain car were made and they were fitted original equipment on these models. This made it more difficult for the cheap steel exhaust makers to compete. Because, they did not have the flexibility to adapt their equipment to changing market.
The larger companies were streets ahead. Cleverly, with the equipment they used to make the catalytic converters and exhaust systems with. In fact most of the Exhaust system parts were built very accurately with "robots". The robots also made a better Exhaust systems. Because they are more precise when welding the parts together. Bosal Exhausts also added a small hole in their back boxes to allow the excess acid to drain away.
The simple fact is that YES exhausts are made from far better quality products and built to a much higher standard,(no dodgy welding) therefore they last much longer than they used to, hence a two year warranty given to the replacement parts fitted.   
https://www.pellonautocentre.com/wp-content/uploads/2021/04/car-exhaust-system.jpg
479
719
Eric Roberts
https://www.pellonautocentre.com/wp-content/uploads/2021/05/Logo_Pellon.fw_.png
Eric Roberts
2023-05-09 19:39:22
2023-05-09 19:39:22
EXHAUST SYSTEMS AT A GLANCE