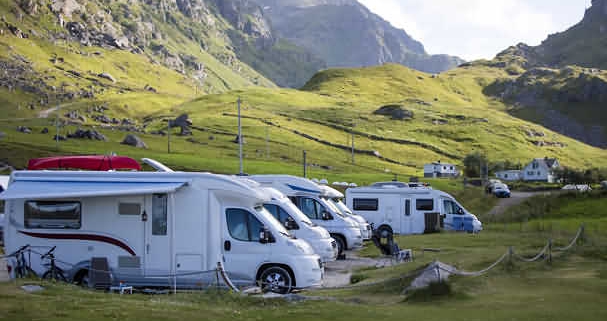 Motorhome Tyres
Motorhome Tyres
So, I can remember the time when campervans were only small. Usually, made from some sort of conversion built on a chassis. Popular ones were from Ford transit chassis, however other vans were used !
Nowadays it is completely different. Importantly, this form of holidays on wheels has been transformed big style! So, the name changed from campervans to motorhomes. Motorhomes are the natural transition from the campervans of yesteryear.
These days the variety of motorhomes is staggering. So, coming in all shapes and sizes, some are as big as a double decker bus! Consequently, tyres are becoming more important. because of the size and weight of these vehicles.
Long gone are the car tyres
Many of the older types of campervans and the early motorhomes were fitted with normal car tyres. However this is not now the case. Because of the loads and combined weight of these vehicles then tyre manufacturers have developed specific tyres. Including larger tyres that can also be used on larger commercial vehicles. Horse boxes spring to mind!
Tyre sizes of 15 and 16 inch are the most popular tyre sizes on the larger more modern motorhomes.
Continental tyres at the forefront
So, one of the leading tyre companies to produce special motorhome tyres is of course Continental. When considering the development of the tyres then the load rating had to be taken into consideration. Unfortunately, like batteries then the owners of the early vehicles never wanted to spend much money on the correct tyres.
However I do think that things have changed. Today's motorhome owners do seam to want the correct tyre fitments. So, Continental tyre were one of the first companies to see a gap developing in the motorhome tyre market. The tyres now on offer from Continental are known as "Vanco™ Camper Tyres". So, these tyres are available in two sizes 215/70R15 CO VCAMP 109R and 225/75R16 CO VCAMP 116R . As you can the first thing is that these tyres have high load ratings. Ensuring that your motorhome is equipped with the tyres to safely carry the correct load.
Michelin also in the Motorhome market place
Of course, Michelin also manufacture tyre that are specific to motorhomes and camper vans. This tyre is known as the "Michelin Agilis Camping Tyres" . These tyres have the following advantages.
Long life. Important for value for money!
Robustness. Helping keep the vehicle in line especially when towing a small car.
Versatility (M+S marked) . So, for helping when you are off road. many sites are using grass to park on! These tyres help you get on and off the camp site
Technology:
Design and technology derived from the new Michelin Agilis van tyre range.
A reinforced construction using two casing plies enables the use of higher inflation pressures.
A tread pattern with 30% more sipes and 20% more grooves, combined with a rubber compound capable of operating over a wide temperature range, provides sufficient grip for occasional use in difficult conditions.
Michelin actually make a larger range of motorhome tyres. Available in 215/70R15 MICH AGILCAMGRN 109Q, 225/70R15 MICH AGILISCAMP 112Q, 215/75R16 MICH AGILCAMPGN 113Q , 225/75R16 MICH AGILISCAMP 116Q (available in 116Q and 118R load ratings).
Pirelli offering a single size
Less popular in my opinion is the Pirelli Carrier Camper Tyres . Pirelli are more well known as "Formula 1" tyre makers. However they do make a motorhome tyre. So, there Camper tyre just comes in one size at the moment. Known as the 215/70R15 PIR CARR CAMP 109R CP tyre. So, the Carrier Camper "is a balanced tyre with good handling. Including, on both wet and dry roads. Consequently, it shows very good safety. Including, where there is a risk of aquaplaning, short braking distances on both wet and dry roads. Finally, and acoustic comfort.