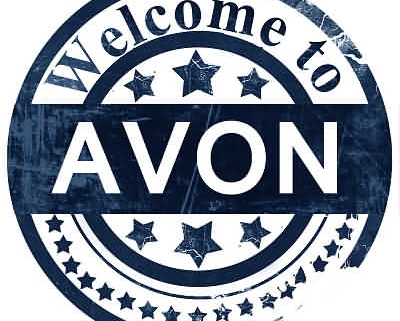 AVON TYRES AROUND FOREVER- From the 1960,s to Today-Avon tyres are Still Supporting Motorsport
AVON TYRES AROUND FOREVER
AVON TYRES AROUND FOREVER?
In my long career in the tyre industry, (too long), it is fair to say that there has been many changes that have taken place in the tyre industry, some were good and others bad. The large tyre manufacturers bought out the small niche manufacturer, for example Goodyear Tyres took over Kelly and Lee tyres and a few others on the way, Continental Tyres bought out
Semperit tyres and a few others, (the names of who slip my mind at the moment), and so on and so forth.
We also remember the fight to take over control of the tyre retail chains, starting off in the sixties and the seventies. Michelin took over British retailer ATS, Dunlop formed the National Tyres chain, by merging some acquisitions, including the very large retailer Marsham tyres. Pirelli formed the Central tyre group, and the list goes on and on.
I worked for a small tyre company in Dewsbury, Yorkshire, UK
But we were swallowed up into the National tyre group and became primarily Dunlop and India tyre retailers. This was the main aim, to sell the products of the mother company. To be true full, I really enjoyed what was going on, and it all became a learning curb to me for the future. Times in the sixties were great for me as a teenager; it really was the "swinging sixties".
I clearly remember that the working man had more disposable income, and they were beginning to buy more cars, these cars needed puncture repairs and new tyres, things started to get busy. We had a very mixed type of business community, in the area where we were living, from large textile mills to farming on the outskirts of the towns. We also had all off the service industry that comes with a large populated area, such as hauliers, builders, bus companies and the smaller types of business like the solicitors and local banks and building societies all of who used cars and trucks and therefor had to buy tyres.
In the sixties we had to be "jack of all trades".
Where as in today's tyre market we generally stick to one thing, such as we in Halifax only service cars and other companies specialise in truck or earth mover tyres. We never knew what would come into us next; it could be a puncture repair on a tractor rear from a farmer to a small cart wheel from a mill basket on wheels. We also had a mix of different cars, from the rich mill owners with their Rolls Royce's to a bus conductor with his Mini.
One of the things that stand out in my mind is that we used a large amount of inner tubes in those days and also wheel balancing was relatively new thing, most wheels were balanced with
a simple bubble balancer and wheel alignment was not a word in our vocabulary in the sixties. Radial tyres were replacing X ply's and more and more cars were coming out on radial tubeless tyres.
Avon Tyres come into the story
Some of the cars that were coming in for tyres would include the new Rover 2000. I remember this car because apart from the fact that it was very different in style and size the car came out on 165×14 Pirelli Cinturato tyres, but I believe that it was my first introduction to Avon tyres, who also made 165×14 radial tyres for this model. The new Rover became very popular with the new "middle management" customers and in 1966 a TC version was released which made the car capable of over 100 mph.
Avon tyres were better known for their motor-cycle tyres, but started to push into the car tyre market. We were also witnessing new tyre sizes to fit the newer types of cars that were competing for the new wealth that was emanating from then new business confidence that was giving the UK a "buzz". Cars like the E-Type Jaguar were getting more popular as second hand versions became available, from their start off at the Geneva Motor Show in 1961.
Jaguar cars were getting more popular amongst the wealthy mill owners who would by one for the wife and kids, but they came out mainly on Dunlop tyres who had formed a good relationship with the Jaguar company, although I do remember that Dunlop had balancing problems with some of the tyres. It was in the 1980's that Avon tyres were fitted to some Jaguars, the tyre that was used was the Avon tyres Turbo-Steel radial and was fitted to the XK model.
AVON TYRES AROUND FOREVER-Avon became more popular
Bringing out many different tyre designs and patterns over the years, but one of the things that have impressed me is that they have always had a strong involvement in "motorsport". This developed from the motor-cycle side of the business. But back in the sixties and seventies the car manufacturers started to race and rally sporty versions of their models. Such cars as Minis, MGB's and Ford Cortina's were developed into track and rally cars. Avon tyres are one of the few companies that have kept up the
tradition right up to the present day, and can offer tyres that are just as good and competitive as they were in the original racing days.
Avon tyres still make tyres from the 450×17 vintage car tyre to the textile radials that have a special cling rubber tread compound that is used in making the Avon textile radial. The Avon Historic All Weather tread patterned tyres are designed to give excellent road holding in all-weather applications while keeping the period look of the historic range of racing cars. It is FIA approved for different historic racing series throughout the world. The textile radial is a "V" rated tyre so is capable of speeds of up to 150mph, ideal for vintage racing.
AVON TYRES AROUND FOREVER-Avon tyres ACB9
This tyre was developed as a formula Ford 1600 tyre and is used for the pre 1974 historic car championships. The tyre is also used for the pre 1965 1000cc formula 3 races and small bore vintage cars such as the MG Midgets and Frog Eyed Sprites. It is a great attribute to Avon to continue making these tyres an all sorts of sizes for this different array of cars.
The list of tyres that Avon make goes on and on and I will be covering some of them in different articles. From my early youth to the present day I have always been a huge fan of the Avon Company and we still buy their tyres to this day. We were sad when Avon were taken over by Cooper tyres but the old name has survived, and we can look forward to many years of this excellent tyre product.
Pellon Tyre and Auto-centre offer car and van servicing and repairs to all makes of vehicles.
https://www.pellonautocentre.com/wp-content/uploads/2021/04/avon-tyres.jpg
400
400
Eric Roberts
https://www.pellonautocentre.com/wp-content/uploads/2021/05/Logo_Pellon.fw_.png
Eric Roberts
2023-05-14 07:39:19
2023-05-14 07:39:19
AVON TYRES AROUND FOREVER- From the 1960,s to Today-Avon tyres are Still Supporting Motorsport