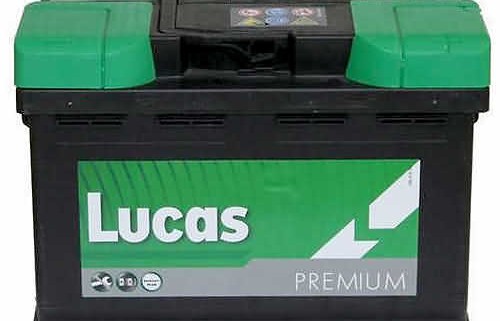 038 Car Batteries- Now fitted out with a new label style, This helps with warranty dates
Lucas 038 Car Batteries from Lucas
So, hear in the UK, then "lucas" has always been a well known name in the field of car electrics. Including the battery range! Unfortunately the original company split up. Subsequently, the different sections were sold off! Or indeed the brand names were sold off. This was the same with the Battery section of the company. So, the Lucas battery franchise was originally bought by Energy batteries. Registered in the Corby area. Unfortunately Energy went into the hands of the receivers. The Lucas franchise was then bought by Manbat in 2009. Thus trading its own battery products under the acquired name of Lucas. Although Lucas do not make their own Car Batteries! Manbat source batteries of excellent quality for their premium Car Batteries range and the Classic range of batteries. We at Batteriesontheweb are the Yorkshire dealers for these excellent products.
Lucas batteries
"Now, in its most noticeable move to date, Manbat has made fundamental changes to the existing packaging. Core to the re-branding objective was to make the Lucas name and green colour scheme far more prominent than on the previous design, which only carried a small Lucas logo with a hint of green. The new design however, brings the green that the brand has been historically associated with and the Lucas name to the fore through an attractive design that stands out from the competition and emphasis the brands

The 038 Car Batteries also fits other battery applications. The 038 Car Batteries are used mainly on classic cars. The early mini's and Austin Alegro cars were all fitted with the 038 Car Batteries. The battery also fitted cars made by Vauxhall cars. This includes the best selling Viva range in the 1960's and some of the Triumph groups cars. This included the Triumph Spitfires and saloon cars such as the herald and the Vitesse.
Many battery companies change labels every so often. It is a way of telling when a battery was made. This helps them with warranty claims. Many claims are rejected because they can tell how old the label is.
https://www.pellonautocentre.com/wp-content/uploads/2012/10/027-lucas-premium-battery.jpg
456
500
Eric Roberts
https://www.pellonautocentre.com/wp-content/uploads/2021/05/Logo_Pellon.fw_.png
Eric Roberts
2023-07-03 19:39:07
2023-07-03 19:39:07
038 Car Batteries- Now fitted out with a new label style, This helps with warranty dates