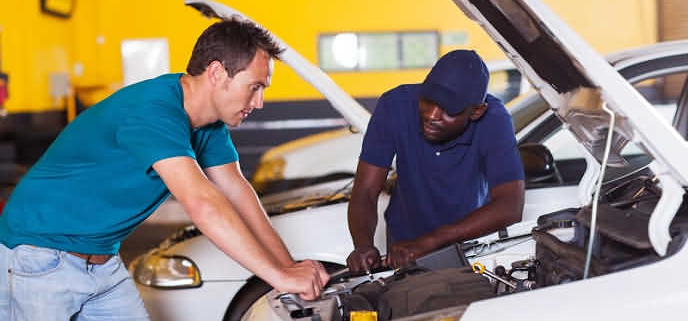 Your Car Servicing Costs-As your garage for an upfront price? Don't Pay too Much | CarsGuide
Your Car Servicing Costs
Getting your car serviced is a little like taking a trip the dentist: expensive and unpleasant, but deep down you know it's a necessary evil.
Your Car Servicing Costs
This article from Cars-Guide explains that car servicing should not cost an "arm and a leg". One of the cornerstones, when building my garage business. Thus, was to construct a fair pricing system for car servicing. As a result, we all know that there is many different shapes and sizes, when it comes to cars. Therefore, all car services cannot be the same price. Naturally, all services are not the same size.
I mean, some services are what we call the big service. This is where we check everything and change all the oils and filter. Smaller interval services, will just have the levels checked. A good garage will have a service menu fully priced for any make or model of cars. Some drivers think that because they own Porsche. Hence, then they should pay more money for a service.
The only difference between a Porsche and say a VW Polo will be the price of the quantity of oil, the  filters and brake parts. Because of this we hear some horrific stories from our customers. One lady, who did actually own a Porsche. Thus, told me that she had just had the car serviced and paid £700 for the pleasure. Our service would have been at least half this price, and by using quality parts.
Needless to say she now brings her Porsche in to us for servicing and repair work. Another myth that i hear is from customers that buy a new car. For this reason, the garage tells them that they must take the car back to the main dealer for servicing. Because, if they do not then their warranty will be void.
This is totally untrue. As long as the car is serviced at reputable garage, then the car warranty will not be void? This is written in to our law.
Source: Car Servicing Costs – Don't Pay too Much | CarsGuide
https://www.pellonautocentre.com/wp-content/uploads/2021/02/car-service-centre.jpg
458
688
Eric Roberts
https://www.pellonautocentre.com/wp-content/uploads/2021/05/Logo_Pellon.fw_.png
Eric Roberts
2023-01-03 18:39:16
2023-01-13 08:52:30
Your Car Servicing Costs-As your garage for an upfront price? Don't Pay too Much | CarsGuide