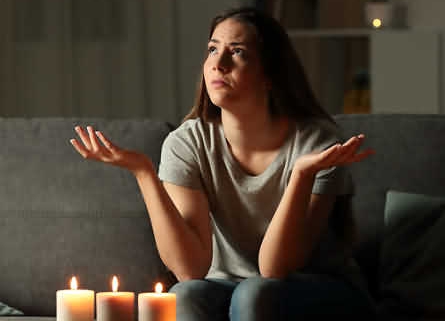 Battery Maintenance Tips to Survive the winter (Guest Post)
Battery Maintenance Tips to Survive the winter (Guest Post)
Battery Maintenance Tips to Survive the winter (Guest Post)
My name is James, and I am a spokesperson for Quality Source, a leading UK retailer of lithium-ion batteries for motorhomes. Unexpected battery malfunctions during the winter months can be a real nightmare.
That's why we have used our expertise to create an article about battery maintenance that I know your readers will enjoy. We will talk in detail about battery maintenance tips that will help you protect your car's battery from the harsh cold.
This article could not be timed much better, as energy prices soar. So, it looks like this year's winter will be especially cold for a few households. Some families almost pay triple to heat their homes. The price cap spiked in April 2022 by 54% and is set to increase to 80% in October 2022, according to the UK House of Commons.
Furthermore, the UK is expected to experience scheduled blackouts. It may become necessary for some people in the UK to effectively manage their use and charge their batteries just to keep the lights on.
6 Tips for my car battery to survive the winter cold
Keep your battery clean: Clean terminals, cables, and clamps help maintain a good connection and ensure that power is flowing properly.
Keep it charged: A fully charged battery is less likely to freeze in cold temperatures.
Insulate the battery: A battery blanket or insulating material can help keep the battery warm in cold temperatures.
Park in a heated garage: If possible, park your car in a heated garage to protect the battery from the cold.
Avoid short trips: Short trips put extra strain on the battery, so try to avoid them during the winter months.
Keep an eye on the battery's age: An older battery may not be able to hold a charge as well in cold temperatures, so consider replacing it if it's getting old.
It's also important to mention that if battery is near it's end of its life, it's more likely to fail even with all the steps above, so a good practice is to have your battery check by mechanic to be sure it's still on good shape before extreme temperatures come.
Gas suppliers are seeing a shortage in the supply of fuel.
which will lead to scheduled blackouts across the UK. Accordingly, these blackouts will be timed for around 4 p.m. and 7 p.m. During this period, households across the UK will have no electricity. Smart ways to deal with these high bills and power outages are to manage your energy well and use it well.
Our cars are essential to our everyday lives, which is why we need to maintain, replace, and repair their batteries during the winter. At the moment, the UK is experiencing a battery shortage. With essential raw battery-making materials in short demand like lithium and cobalt. That's why we need to stretch the longevity of our batteries as much as possible.
In light of this distressing news, it is important to save and make the most of what energy we have. That's why researchers at Quality Source, a lithium battery specialist and one of the leading suppliers of high-quality batteries in the UK, are so concerned.
Importantly, you have decided to compile maintenance tips and advice on ways your readers can ensure their batteries remain strong during the winter.
A great afterthought to all this bad news about power cuts Of course, motorhome owners can move out of the house and watch TV, use their computers, or perhaps just play cards! Because all they have to do is keep their batteries charged during the day for use at night! Including the longer lasting "Lithium Motorhome Batteries" now becoming more popular.
Of course, these blackouts (if they occur) will be music to the ears of the wise people who invested in solar panels and battery solar systems.
https://www.pellonautocentre.com/wp-content/uploads/2022/10/power-blackouts-expected.jpg
381
445
Eric Roberts
https://www.pellonautocentre.com/wp-content/uploads/2021/05/Logo_Pellon.fw_.png
Eric Roberts
2023-05-13 19:39:18
2023-05-13 19:39:18
Battery Maintenance Tips to Survive the winter (Guest Post)