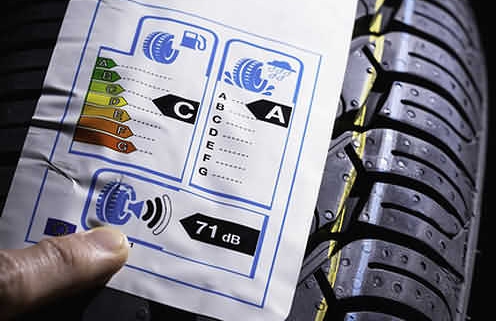 Bridgestone First-With AA Rated Tyre-Followed by Pirelli Tyres
Bridgestone First
6 AA-rated tyres that you might consider:
Bridgestone First tyres and Michelin AA Ratings
This is a great achievement. Hence, in the race to become the first AA-rated tyre, in the new European tyre ratings system. As a result, consumers will have more information. Because of the performance ratings of each individual tyre that is manufactured. The new Bridgestone tyres are produced in Japan. As a result, we were the first Bridgestone First on Japan's coveted AAA rating. Therefore, it will be released in Europe at the beginning of October.
The first Bridgestone First to be made was the 195/65R15 H rated tyre. The new rating is for grip on wet roads. As a result, the road noise, or lack thereof. This is measured in decibels. Most importantly, to demonstrate how quiet the tyre is on various road surfaces. The new tyres are also very light in weight.
So, I will compliment the new EV cars that are now on the market. Bridgestone First tyres have reduced the weight of the new tyre. Thus, to help reduce the weight of these new EV cars, naturally for greener performance and lower emissions. This is in line with all the major tyre companies. Hence, to make tyres lighter and also give them much better rolling resistance. Therefore, reduce emissions.
Bridgestone First Tyres will start to label all the tyres. that they produce this July (the official date is October), but Bridgestone will be ahead of this target. More information about the new tyre labelling scheme.
One of Bridgestone's senior executives, Mr. Frank Annunziato, said, "We are extremely proud of the fact that Bridgestone Car Tyres became one of the first companies to declare the release on the European market of tyres with the rating "AA."
Bridgestone First tyres are followed by Pirelli, Kumho and Hankook tyres with AA ratings
Other new tyres that will hit the market These are Pirelli tyres with the new "Cinturato P7 Blue." This tyre also has an AA rating. Released, in the spring of next year (2013) they will be followed by my other favourite tyre manufacturers Kumho tyres and Hankook tyres of Korea.
Michelin has also established an AA rating on some of their products, which I will cover in another article. Lastly, please click on the links below for more information about this product.
https://www.pellonautocentre.com/wp-content/uploads/2021/04/tyre-labelling.jpg
431
496
Eric Roberts
https://www.pellonautocentre.com/wp-content/uploads/2021/05/Logo_Pellon.fw_.png
Eric Roberts
2023-01-02 06:39:07
2023-01-02 06:58:32
Bridgestone First-With AA Rated Tyre-Followed by Pirelli Tyres