Table of Contents
Dishonest MOT testers a Nightmare
Dishonest MOT testers a Nightmare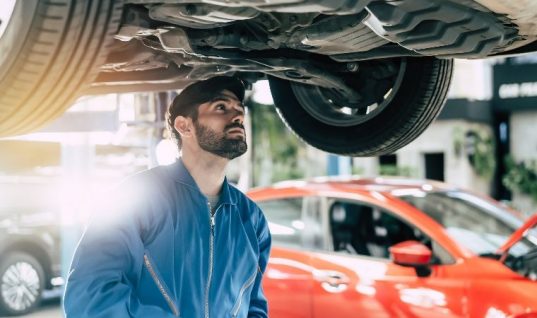 As the owner of an MOT station, I must sympathise with the huge multinational companies that are involved with MOT testing. Thus, MOT testing is a very important and trustworthy job to have.
So, you are not just working for your particular company but are doing this in conjunction with the UK Government. Consequently, this is a very responsible position to hold.
In my business in Halifax, UK, we have two testers. Both of these guys hold very high positions in my business. Indeed, they are the key to a successful garage business.
As garage owners, we are held fully responsible and regularly checked by the VOSA MOT standards agency. If I had hundreds of MOT testers working for me, then I would not sleep at night.
The Dangers of an Unreliable MOT Examiner:
A Warned Garage & MOT Centre Owner
Hello, good customers and road warriors! Now, let's change gears and discuss something a little more important: Dishonest MOT testers. Namely, what might dreadfully go wrong if you, as the owner of a garage and MOT test centre, unintentionally hire a dishonest one.
Put your seatbelts on; you certainly don't want to find yourself on this road.
Reputation Ruin:
Dishonest MOT testers can quickly tarnish the name of your company. Bad news dangerously spreads faster than a Ferrari on an open road thanks to people's conversations and our hyperconnected society.
Legal Mazes:
MOT inspections are about more than just road safety; they are a safety shambles. Every driver on the road is at risk from an unreliable tester. Literally, it's a life or death situation.
Lying is not only wrong, it is also criminal. A single poor test result might land you in a tangle of penalties, fines, and even the dreaded courtroom dance.
Consumer Catastrophe:
Consider the shock a client would feel after learning they've been conned. Trust takes years to develop but just moments to destroy. And good luck trying to get it back once it's gone.
Financial Repercussions:
Refunds, Lawsuits, and Penalties
—Oh My! Your hard-earned income could be quickly drained by the dodgy tester's hidden fees.
This one is soul-crushing:
Ethical Erosion. It can be stressful to be aware that you've endangered others. It's a slippery slope that you don't want to start down ethically.
So let's wrap it all up. Although the risks are really high, you do want to trust the people you hire. Make sure your MOT testers are thoroughly vetted for the love of everything automotive and the road itself. Because it does, people.
Maintain the most moral contact between the road and your tyres by driving safely and honestly.
Total trust is essential.
Multinational companies such as the company in the attached article must have a difficult job selecting the correct candidates to be an MOT tester. If they get it wrong then heads will certainly roll. So, as I have said as the business owner I am held totally responsible for any wrong doing or Illegal practises by my MOT testers.
Importantly testers are operating under fair but strict rules. Therefore I find it impossible to get my head round the way that these important members of our staff are selected and also kept under control of these strict government guide lines.
So, this is probably why that every so often we read stories like this. Members of staff that just cant work within the rules. Consequently this Dishonest MOT testers, from Taunton were caught and prosecuted whilst working for Halfords.
I can only hope that these massive companies treat and pay their testers with the greatest of respect, as I do. Otherwise it will surely be big trouble for them!
clamps down on mot fraud, banned from mot testing, dvsa clamps down on mot, guidance to help stamp.

Taunton-based Dishonest MOT testers have admitted issuing 31 MOT certificates without carrying out the required checks. Anton Keith Fricker pleaded guilty to 31 counts when he appeared at Taunton Magistrates' Courts on July 13 following a
Source: Halfords MOT tester admits issuing 31 fraudulent certificates
https://www.pellonautocentre.com/wp-content/uploads/2021/05/Logo_Pellon.fw_.png
0
0
Eric Roberts
https://www.pellonautocentre.com/wp-content/uploads/2021/05/Logo_Pellon.fw_.png
Eric Roberts
2023-08-23 19:39:53
2023-08-24 06:20:55
Dishonest MOT testers-a Nightmare-Halfords MOT tester admits issuing 31 fraudulent certificates