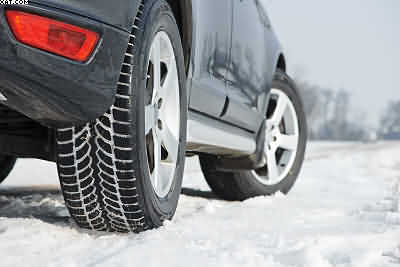 Nokian Targets CUV-SUV Tyre Market- With Dealer Expansion in The UK and The USA Markets
Nokian Targets CUV-SUV Tyre Market
Nokian Targets CUV-SUV Tyre Market
This was great news for the tyre industry. But also great news for road safety. So at last the motorists have taken notice of the tyre experts and friends. Many garages and tyre dealers are beginning to increase stocks of snow tyres. But stocks are very low so telephone or go online to see what you can find. Remember this is only the beginning of winter and so snow or winter tyres will be a good investment.
Garages and tyre retailers began to see the motorists complimenting them. On how good these type of tyres really were in snow. Many garages and tyre dealers have some stocks of snow tyres. Hence, stocks are very low so telephone or go online to see what you can find.
Motorists from all over the country. Were bestowing the advantages of changing to winter tyres. From summer tyres for the winter months. Prices in the last few weeks have doubled. Indeed put the price out of reach for many motorists.
Nokian Targets CUV-SUV Tyre Market
Especially with smaller cars, silly when safety is at stake, perhaps next winter people should start buying their tyres at the end of summer. Thus, when prices are not much different to summer tyres.
It looks like the penny may have dropped as regards the drivers of SUV and Crossover vehicles. Indeed many SUV owners are also thinking about a set of spare wheels with snow tyres fitted. This seems to me to make the most common sense thing to do. Of course, you could go to a breakers yard for a set or pair of used wheels to keep the cost down.
SUV drivers really suffered in the harsh snowy winters of a couple of years ago. We noticed that the BMW drivers were all over the road. Skidding on their summer tyres. I think that some of these drivers thought that they were invincible in bad weather. As a result they were far from safe? The large diameter wheels on this type of vehicle meant that in bad weather then they lost control very easily.
Many of these SUV drivers did eventually fit or buy a set of spare steel wheels. This is the most effective way for using winter tyres and you would probably make a set last three winters or more. So, by changing them from your summer tyres from say November to March. Some tyre dealers have started storing customers winter tyres or wheels over the Summer months. Known as "tyre hotels" some for a small fee others may do it for free. Therefore, it may be worth asking, especially for those living in flats or drivers without a garage.
Nokian Targets CUV-SUV Tyre Market
As mentioned before I have had many customers telephoning me. Thanking me for the advice I have given them about fitting snow tyres. One lady customer was so pleased that she came back and wanted a set fitting to her mothers car she was so impressed. The sting in the tail is that suppliers started to inflate prices due to demand. Especially internet companies from the continent.
Nokians were in great demand. They were always number one in European tyre tests and so were much sought after.Now of course Nokian tyres have built up a UK tyre dealer network. Pellon Tyres are the Nokian dealers for the Calder valley area of the UK.
This winter 2010/ 2011 has proved to be worse than the winter before. Indeed November of that year had been breaking records for the coldest and the amount of snow fall. Indeed in South Yorkshire the snow reached depths of two feet in some areas. Of course, stranding many motorists, the only people who could move had either 4×4 s or were fitted with winter tyres.
Garages and auto centres have noticed a massive increase in All-weather tyre sales this winter. However some motorists took the advice of some experts, who commented that, "motorists are becoming much more safety conscious" and "have bought new snow tyres this winter for the first time". In fact there has been a rapid growth in the number of tyre companies. Hence, that are developing the all-weather tyres.
Nokian Targets CUV-SUV Tyre Market
Most notably Michelin tyres brought out the excellent CrossClimate tyres. This is a bit of an anomaly. because it is a summer tyre with winter tyre capabilities. This tyre carries the three peaks snow tyre sidewall emblem.
These Michelin CrossClimate have proved to be a great success. In fact many motorists are beginning to discover the great advantage of snow and winter tyres in bad weather situations. Garages and tyre dealer began to see the motorists complimenting them. of course, on how good these type of tyres really were in snow.
Nokian Tyres

Inc. is once again expanding its lineup of all-season tires designed specifically for the North American market. The eNtyre C/S targets the growing CUV and SUV tire segment.
Finally Pellon Tyres are still Nokian Tyre dealers after their re-shuffle here in 2021.
Source: Nokian Targets CUV and SUV Tire Market With eNtyre C/S – Suppliers – Modern Tire Dealer
https://www.pellonautocentre.com/wp-content/uploads/2020/11/first-winter-tyres.jpg
267
400
Eric Roberts
https://www.pellonautocentre.com/wp-content/uploads/2021/05/Logo_Pellon.fw_.png
Eric Roberts
2022-09-13 19:39:30
2022-11-28 13:13:28
Nokian Targets CUV-SUV Tyre Market- With Dealer Expansion in The UK and The USA Markets