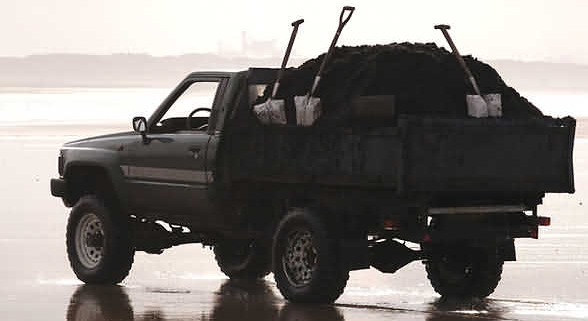 General Tyres 100 Years-A great tyre company from the Continental tyres Stables
General Tyres 100 Years
General tyres are very well known for their excellent 4×4 tyre range. However nor many people know that they manufacture a full range of summer and winter tyres, for regular cars. All the general tyres are made by their owners, Continental tyres. The tyres are manufactured by Continental, alongside their world winning tyres.
The General tyres use the same casing as the ones used to make Continental tyres. They are the exact same quality and will the driver the same excellent performance that we expect from their Continental parents.
We are now proud to announce that we here at Pellon Tyres in Halifax, Yorkshire UK have become the General tyre dealer for the Halifax area. We would also like to congratulate General Tyres 100 Years of been in business.
The regular tyre that we will be offering the Halifax public will be the Altimax Comfort for the regular tyre for summer use and delivers high performance and long service life. The Altimax has a new asymmetric tread, and features the unique Replacement Tyre Monitor and Visual Alignment Indicator designed to indicate tyre wear and provide advice for timely replacement (the legal limit).
This is a great development in General Tyres 100 Years car tyre history.
General tyres also make the Altimax Comfort tyre. ; the Altimax Comfort car tyre ensures a safe grip on wet and dry roads. The non-directional tread also has great attributes, with its durability and great comfort.
The next tyres to come along in the General Tyres 100 Years history, is the Altimax Sport. This tyre guarantees the driver a precise steering experience and safe driving in all challenging conditions. A new, asymmetric tread pattern design with an innovative and up to date silica compound provides the driver with exceptional wet grip and opportunity for high mileage.
General Tyres 100 Years have been developing tyres for many years. All of this experience combined with the manufacturing skills of Continental, have been
precisely aligned to the winter road conditions, here in Europe and has been optimally combined to create the Altimax Winter plus.
General Tyres 100 Years
Wide longitudinal and lateral grooves reduce the risk of aquaplaning in bad wet weather and provide superb traction. Therefore, this winter tyre with its special compound guarantees high mileage, which is a great plus for a winter tyre. An all-round success and excellent choice for anyone who wants to safely survive the winter in their car!
Finally, we at Pellon Tyres will be stocking the excellent Eurovan 2 tyre . Which achieves high mileage and powerful traction when shifting those heavy loads. General Tyres 100 Years' experience have helped develop new tread structure. Consequently, which help enhance brake performance and handling on dry roads and in curves. Because, this is very important for van drivers on today's busy roads here in the UK. . Staggered opposing tread grooves in the shoulder reduce noise and heighten ride comfort. Because of this the flat tyre contour ensures even wear and lengthens the tyre's life.
https://www.pellonautocentre.com/wp-content/uploads/2021/05/4-x-4-vehicle.jpg
340
588
Eric Roberts
https://www.pellonautocentre.com/wp-content/uploads/2021/05/Logo_Pellon.fw_.png
Eric Roberts
2023-06-13 07:40:03
2023-06-13 07:40:03
General Tyres 100 Years-A great tyre company from the Continental tyres Stables