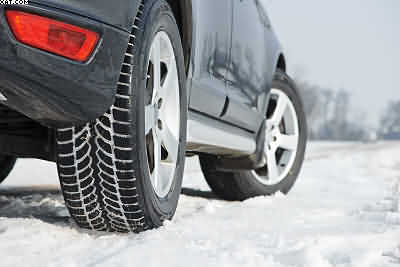 Snow Testing General Altimax Winter Tyres-Shows what a winter tyre can do in this snow test
Snow Testing General Altimax Winter Tyres
Snow Testing General Altimax Winter Tyres
General tyres was acquired by Continental in 1987. Hence, today, operating worldwide. As a result General manufactures tyres for cars, trucks and industrial applications. Including, specialty tyres for 4×4 vehicles.
From the start, the brand has been making tyres for all kinds of motor vehicles. Creating, a large choice of tyre sizes and patterns. Thus, General Tyre continues the long tradition of being the customers' choice when it comes to Quality, Value and Performance. Especially, for the 4X4 and Altimax products that are produced.
Subsequently, founded in 1915. General Tyre are now based in Fort Mill, South Carolina. So can look back on a proud heritage. Having proven its ability to compete in the ever changing tyre industry. With manufacturing and technological advancements for 100 years.
Unknown, to many motorists. Of course, General tyres are owned and manufactured by the great Continental tyres group. As a result, the famous AT 4×4 tyre ranges are also made by General tyres. Consequently, some in the USA and some in Europe. Therefore, the attached video shows the great performance that these tyres can cope with in winter snow conditions and also in mud and slush.
Snow Testing General Altimax Winter Tyres
These days our customers are very well educated about the virtues of winter tyres. As expected, these tyres are also much safer than summer tyres in winter driving conditions. Many drivers also know about the 7 degrees temperature rule. Of course, many do know this. Accordingly, I will explain in simple terms. Hence, that winter tyres contain a "Silica" based component. Hence, this silica, allows the tyres compound to be flexible when the outside temperature falls bellow 7 Degrees.
Summer tyres do not silica added to their compound. This flexibility allows the tyres more aggressive tread grip better. Therefore, clearly seen in the video. As a result winter tyres are much safer than summer tyres when fitted in the winter months.
Text to go with the above video-General Tyre Altimax Winter + test in snow and mud road in Chistau Valley (Huesca – Spain)
https://www.pellonautocentre.com/wp-content/uploads/2020/11/first-winter-tyres.jpg
267
400
Eric Roberts
https://www.pellonautocentre.com/wp-content/uploads/2021/05/Logo_Pellon.fw_.png
Eric Roberts
2023-05-03 19:41:53
2023-05-03 19:41:53
Snow Testing General Altimax Winter Tyres-Shows what a winter tyre can do in this snow test