Table of Contents
Davanti tyres come to Halifax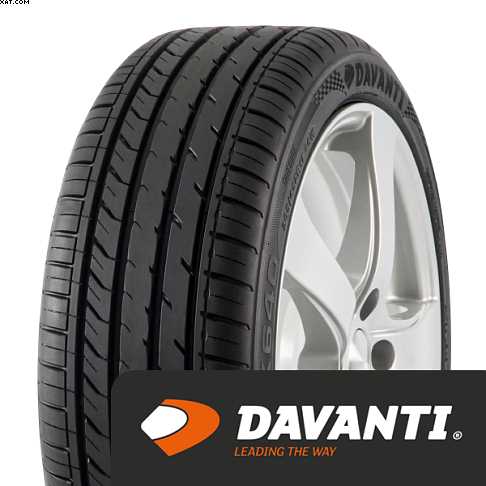 Davanti tyres come to Halifax
Eric Roberts is proud to announce that his company, Pellon Tyres, will soon be selling the full range of Davanti tyres. So, to those who are not familiar with the name, Davanti Tyres is a British company. The idea was conceived by the family tyre wholesale business of the founder and still-owner of Oak Tyres. His name is Larry Cross. Larry and his sons are well in control of this family tyre wholesale business.
The Davanti brand was conceived
to allow independent and family-owned tyre retailers to have a unique tyre brand. As a tyre dealer myself for over 40 years, it is a great advantage to be able to market a great tyre product with a chance of making a decent profit. In recent times, most profits made from tyres have been directed to the banks of large tyre wholesalers. These wholesalers are trying to take charge and control of most tyres imported to the UK.
These large companies have all the financial power to buy almost all the tyre products for their own retail outlets, distributing the rest amongst the small independent retailers. Ensuring that the main chunk of profits are kept for themselves.
Larry Cross wanted to break the status-quo
In the past 40 years of being a tyre retailer, something has come along to break the mould. Either a new tyre manufacturing company to the market or a new wholesaler with ideas In this new post-COVID world, we are all looking to sustain our profits. The prices of the services that we have to operate under, such as electricity and fuel, are going through the roof.
Oak tyres.
Davanti tyres come to Halifax
In a world that is always changing, a name that resounds with vitality is essential. A representation of tenacity, fortitude, and unstoppable forward movement. The rise has been phenomenal. The journey is an exciting one. A story that is told with originality and is driven by a determination that never waivers.
Oak stands out as a distinctive participant in the dynamic fabric that is the tyre industry. It emerges, uniquely etching its identity, and remarkably crafting a narrative of excellence in its own remarkable way. It's not just the tread and the rubber. It serves as a testimony. An inheritance.
It's all about how well performance and quality complement one another.
Here, precision and passion come together, and every curve and groove has something to say. Tyres, in a sense, serve as a repository for the untold tales of the road. There are rumours floating around about unexplored paths, difficult terrains, and easy highways. Oak tyres, is attentive. It has comprehension.
The intricacies, the complexities,
Davanti tyres come to Halifax
Inticrasy, and the complexities of the journey are embraced, warmly enveloped in the soul of each tyre. As they move, these Devanti tyres sing songs about striving to achieve perfection in every possible way. Every single revolution contains Oak's essential nature firmly ingrained within it.
It's a dance, more specifically a waltz, between adaptability and longevity. The tyres do more than just travel; they also experience, absorb, and adapt to their surroundings. Oak is carving out its space in the industry and fluidly dictating its terms, and the industry watches and observes closely as it does so. A shining example of original thought amidst a sea of conventional wisdom.
They are more than just producers;
rather, they are creators and artisans of the highway. Their works reverberate with the countless stories of adventures they've had and the ways they've found their way. The ascent of Oak is not a meteoric one; rather, it is well-earned and painstakingly woven with the threads of dedication and commitment.
The industry as a whole is undergoing rapid change, and Oak Tyres is not merely trying to keep up with it. It is in charge of leading, commanding, and directing the progression of the symphony. It is about having unyielding strength, continuously evolving, and having an unconquerable spirit.
Oak Tyres is a metaphor for an adventure,
a mission that is depicted with unyielding determination and unquenchable zeal. Oak Tyres rises in this beautiful, never-ending dance, eternally scripting new stories and persistently exploring new horizons.
The roads are varied, and the journeys are numerous. Oak Tyres, thanks to its forward-thinking mentality and dogged pursuit of excellence, is not merely observing the future. It is the process of constructing it, giving it form, and propelling it forward, leaving indelible footprints in the sands of time.
Profit is not a dirty word.
So to sustain this then I am always looking at new ideas. Looking for a new reliable tyre brand is always a winner. Especially a brand that can give exclusivity in our own area of  Halifax UK. I believe that I have now found the answer in the Davanti tyre brand. The tyre is well tried and tested and will be available for us to sell to our retail customers at a good competitive price.
With the deal available from Oak tyres we will be able to slow price rises and of coarse will help balance our  profit and loss account. Great news going forward and I am looking forward to a good long partnership with the Davanti tyre product.
https://www.pellonautocentre.com/wp-content/uploads/2021/11/Davanti-tyres.jpg
486
486
Eric Roberts
https://www.pellonautocentre.com/wp-content/uploads/2021/05/Logo_Pellon.fw_.png
Eric Roberts
2023-06-10 07:39:01
2023-09-27 11:00:35
Davanti tyres come to Halifax-Partners with Everton AFC.