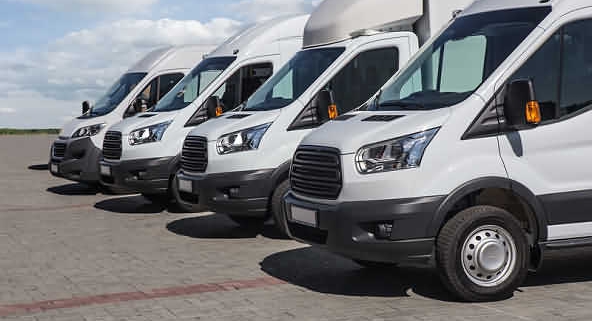 Finding The Correct Van-That Suits Your Business
Finding The Van That Suits Your Business
Finding The Van That Suits Your Business
For businesses like our auto company, having vehicles capable of transporting equipment and staff is vital. One of the best all-round vehicles is a van, but there are so many different options to choose from, meaning that it can be hard to make the right decision. A business vehicle is a big investment, so it's important that you find the one that suits your organization. Here are our tips on what to look out for when you're searching for your ideal van.
Think About What You Need The Van For
The initial decision you need to make when searching for your perfect business van is what you're going to use it for. There are many different types of business van to suit a variety of uses, so review what you're going to use the van for before you start visiting dealerships. Work Out If It's Worth Branding Your Van
Putting your business's branding on the side of your van could be a great way to get some free publicity and improve your brand recognition. However, if you're unable to fit a lot of details onto the van, then this could be ineffective and pointless. Think about the branding and what you want to add to your van before you make a decision on the size and type of van your business needs.
Consider The Best Finance Option
Vans are an expensive investment, and if you don't have the money to buy the option you want then you'll end up with a substandard vehicle. Explore the various financing options available to you to see if one of them will help your company to afford the vehicle you want. Alternatively, you could look into van leasing in the UK to find a lease that will save you money and allow your company to use the latest model.
Test Drive Different Vans
Whilst the size and capacity of the van is important, you also need to choose a vehicle that's comfortable to drive, particularly if you and your staff plan to put in a lot of miles. Make sure that you test drive every van you're considering before you make a commitment. If more than one team member will be driving the van, make sure that you all test drive your shortlist before you make a definitive decision.
If You Need Multiple Vans Get A Fleet Management Solution
For some businesses, one van may not be enough to carry all the supplies that they need, and in this case you should look into getting multiple vans. It can be a struggle to keep up with the activities of more than one vehicle in a business, so invest in a fleet management software product that will allow you to manage your fleet effectively and ensure that you get the most out of your investment.
Choosing a van that suits your business can be a challenge, but by following these tips you can find the perfect vehicle to give you and your team many years of enjoyment.
https://www.pellonautocentre.com/wp-content/uploads/2021/04/vans-for-sale.jpg
394
592
Eric Roberts
https://www.pellonautocentre.com/wp-content/uploads/2021/05/Logo_Pellon.fw_.png
Eric Roberts
2023-05-06 07:39:03
2023-05-06 07:39:03
Finding The Correct Van-That Suits Your Business