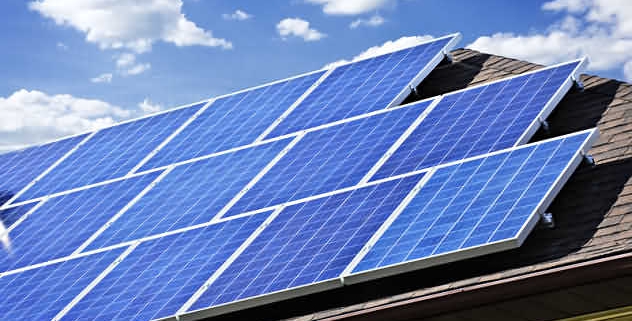 Solar Power-Used for use With Battery Charging and night battery storage
Solar Power
Waka-Waka bring out new SOLAR POWER battery charger
A Dutch company who have invented many types of Solar power battery chargers and light, mainly for the developing countries, who do not have a stable electric power system, has come up with a great product now named as the Waka-Waka-power .
The WWP (WAKA-WAKA-POWER) has been designed with a joint venture from a team of micro chip makers to make the WWP much slimmer and more lighter than its predecessor the WAKA-WAKA-LIGHT.
More Reading…
"Place Waka Waka Power in direct sunlight for a whole day and you will notice that the batteries will be completely full, even if you live in New York or Seattle (where the intensity of the sun is far less than in Texas). The capacity of the battery is large enough to fully operate most mobile phone from completely depleted, to practically full. On top of this, you will have 10 or more hours of excellent reading light as well. If you don't charge your phone or tablet, as said before, you can have more than 40 hours of light."… http://www.kickstarter.com/projects/wakawakalight/wakawaka-power-the-best-compact-solar-power-statio
New technology used in developing countries.
So, in my opinion this is a great breakthrough for solar energy. Both in the developing countries and to contribute towards the rest of the Worlds green energy and storage problems . At the present time, the combined saving in energy costs must be phenomenal. Hence, if people used this charging device to charge up their mobile phones. Including the new type phones from this sun powered WWP solar charging machine.
This is truly a great invention by this Dutch company. So, in my opinion the way forward and will also eliminate the use kerosene. Give these points, that is the liquid fuel used by so many African families for their lighting on a night time and causes so many burning accidents to the users.
Solar Power More Reading…
" You live in a place near the equator. The climate is nice and your bananas grow well, but due the latitude it gets dark at around 6pm/18.00 hrs. And pretty fast as well,
there is hardly any twilight as many people that live at higher latitudes know it. Here, it is like a light-switch has been turned off: within a few minutes it is dark. Pitch dark"… http://flexiwaysolar.com/kerosene-lamps-the-problem/
The WWP company brought out the WWK Light to try eliminate the use of kerosene fluid for lighting. This new invention has taken to the next stage the power of the equipment to use solar power to help these people and now the rest of the World in the quest for greener and safer energy.
https://www.pellonautocentre.com/wp-content/uploads/2021/03/solar-panels-on-home.jpg
421
632
Eric Roberts
https://www.pellonautocentre.com/wp-content/uploads/2021/05/Logo_Pellon.fw_.png
Eric Roberts
2023-03-02 18:39:41
2023-03-02 18:39:41
Solar Power-Used for use With Battery Charging and night battery storage