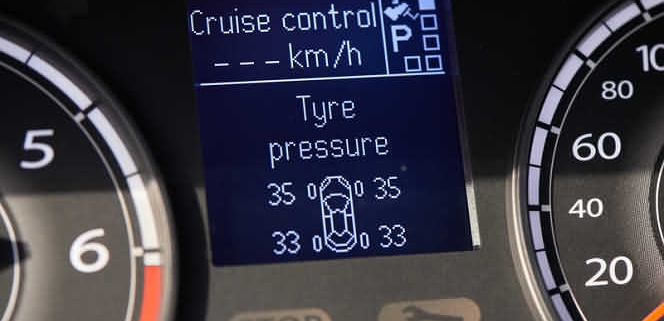 Run-Flat Tyres- Why this is still a grey area for the tyre retailer/tyre shop?
The repairing of Run-Flat Tyres is still a grey area.
What hit home to me was after the following incident at my tyre shop in Halifax Yorkshire UK. A customer from a Timber Merchants. Based just across the road from us. Brought his BMW in to us because the TPMS light had come on. The light showed that the passenger side front tyre had lost some pressure.
On inspection. We found a nail had penetrated the centre of the tyre. Sticking to our policy, we explained to the guy that we did not repair Run-Flat Tyres, and therefore it would require a new tyre. The guy was given the price of a new tyre. He then took his car back across the road and parked it up.
About fifteen minutes later and to our surprise, we saw a mobile fitting van pull up and the guy took off the wheel and repaired the tyre.
I realise it was up the guy to do what he wants with his car and eventually I got over it. It did open my eyes though, to see if the Run-Flat Tyres problem had moved on.
Run-Flat Tyres latest information
I decided to ring the technical departments up myself, to get the information from the horse's mouth, so to speak?
Out of all the tyre companies that make the Run-Flat Tyres, three companies were against repairing their Run-Flat Tyres; these were Yokohama, Continental, and Pirelli. They were all adamant that they should NOT be repaired.
Amongst the others, BF Goodrich said that repairs were permitted under the BSAU 159 (1990) tyre law, but there could only be one repair maximum.
Bridgestone tyres said that you could only repair their Run-Flat Tyres if the pressure did not drop below 15 psi.
Firestone tyres are the same company as Bridgestone and so had the same Run-Flat Tyres stipulations.
Run-Flat Tyres
Michelin tyres stated that you could repair them using the same BSAU 159 regulations as long as it was a Michelin ZP type. The only exception to this is if the
Michelin tyre state on the sidewall that "this tyre cannot be repaired" only one repair per tyre.
Dunlop and Goodyear are now the same company and when I rang them they said that both makes of Run-Flat Tyres could be repaired to British Standard 159.
Kumho Tyres also stated that their Run-Flat Tyres could be repaired to the BSAU 159.
In line with many of leading tyre companies, I have considered the implications and we will not offer to repair run-flat tyres. In my opinion this is a grey area. I am not prepared to put any of my customers at risk, due a possible tyre failure due to a tyre repair failure. There are too many other considerations that come into play. My main concern is the grey area of "how much pressure the tyre loses".
We only have the customer's word for the actual amount of pressure that the tyre may lose. If the tyre has been run on, with little pressure in, then it could look alright, but could have material breakdown. This tyre could look fine but it would not be safe to repair due to structural breakdown.
The link below explains exactly what the BSAU 159 tyre law states and also some updates… http://www.legislation.gov.uk/uksi/2003/1316/pdfs/uksi_20031316_en.pdf
https://www.pellonautocentre.com/wp-content/uploads/2020/12/run-flat-tyres-with-tpms-system.jpg
443
664
Eric Roberts
https://www.pellonautocentre.com/wp-content/uploads/2021/05/Logo_Pellon.fw_.png
Eric Roberts
2023-06-11 07:40:27
2023-06-11 07:40:27
Run-Flat Tyres- Why this is still a grey area for the tyre retailer/tyre shop?