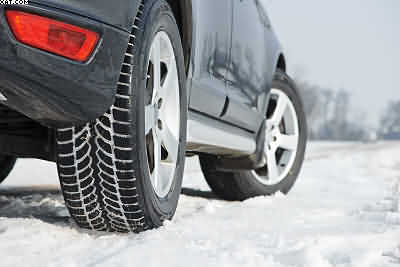 Nokian Winter Tyres-Are still one of the top winter tyre performers in recent tyre tests
Nokian Winter Tyres
Yorkshires latest winter tyres dealer.
I am very proud to become the newest Winter Tyres dealer in Yorkshire. Nokian tyres are an excellent product. Especially, in the form of winters .Hence, when the mad rush for winters is on. Thus, we can normally only get them from Germany. As the winter progresses the price of these tyres goes up and up.
Nokian Tyres have been around for a long time. Consequently, are produced in Finland and Russia. Two of the coldest and snowiest countries in the World. If they do not know how to make tyres then nobody does. For tyre companies to prove their products it is important that they enter their tyres in tests that are held independently by motor sport magazines. One of the most influential magazines in the world is the "Auto Bild" magazine , who hold regular tyre testing events on summer and winter tyres, these test are carried out with complete impartiality and the results can be completely trusted. The tyres were tested earlier this year and were tested with top ratings coming in as the top winter tyre in that size.
The tyre tested was the 205/55×16 tyres , the most common tyres in use today, and was described as with exceptional performance in snow with well balanced handling properties.
Great tyres for winter use
Nokian testimonials come thick and fast here are a few…
Chris, Canada
"I live in the Highlands of Scotland. Hence, drive a Subaru Impreza and since late September this year I have been using your W+ Nokian Winter Tyres. I am utterly amazed at how good they are. The weather and snow levels here right now are some of the worst I have ever witnessed. I feel way more in control and safer with your tyres on. The car is balanced moves predictably and inspires great confidence. I chose your tyres based on recommendations after doing a lot of research into many brands of winter tyres. They have exceeded my expectations, they are better than my old brand in the dry, are amazing in the wet and so far are shocking me how good they are in the snow. On all levels performance, price, safety and feel. These tyres have me loyal to your brand always now. Thank you for keeping me safe and getting me back home to my family."

Diarmid, Highlands of Scotland…

If you check on the Nokian web site you will see many more testimonials for these excellent winter tyres.
Finally Pellon Tyres are still Nokian dealers after their distributer re-shuffle in 2020.
Nokian winter tyres also came out very favorable in tyre tests carried out by "Auto Express" for further reading and test results…
Eric Roberts
https://www.pellonautocentre.com/wp-content/uploads/2020/11/first-winter-tyres.jpg
267
400
Eric Roberts
https://www.pellonautocentre.com/wp-content/uploads/2021/05/Logo_Pellon.fw_.png
Eric Roberts
2022-01-03 06:39:00
2022-01-03 06:39:00
Nokian Winter Tyres-Are still one of the top winter tyre performers in recent tyre tests