Yokohama Touring Tyres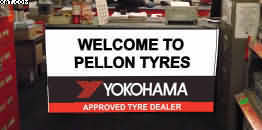 crash.net

How do Yokohama Touring Tyres develop WTCC tyres?
eric roberts's insight:
Yokohama Touring Tyres are one of the up and coming tyre companies in the World
Yokohama are to support the WTCC (world touring car championships) through the Yokohama Touring Tyres drivers trophy events in the 2014 season and will follow the format of the
2013 technical regulations. The event will also be backed by Euro sport, who will, offer 40,000 Euros start bonus to all the competitors who enter the Yokohama trophy for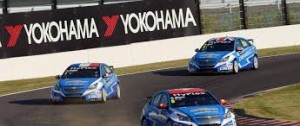 the full season.
Yokohama Touring Tyres-great favourites of motor sports enthusiasts
This Japanese tyre company. Have always been great favourites of motor sports enthusiasts. As popular as they are with the general motoring public. Offering great products for the average guy in the streets car that have been developed from the motor racing scene. Yokohama Touring Tyres support many other events as you can see here in this list.
FIA World Touring Car Championship (WTCC) – since 2006
European Touring Car Cup (ETCC) – since 2005
European Rally Challenge (ERC) – since 2013
Scandinavian Touring Car Championship (STCC) – since 2010
Russian Touring Car Championship (RTCC) – since 2006
Chinese Touring Car Championship (CTCC) – since 2010
Irish Touring Car Championship (ITCC) – new for 2012
International Formula 3 Grand Prix Macau – since 1983
ATS German Formula 3 – until 2005 and since 2007
BRDC Formula 4 Championship – new for 2013
Japanese Formula 3 – since 2011
ADAC GT Masters new for 2012
The same tyre engineering and experience goes in to making these excellent tyres. We here at Pellon Tyres in Halifax Yorkshire are very honored to be a Yokohama  dealer in the UK. I am sure that the motoring public can only be impressed by their staggering portfolio. The great number of  motoring events that Yokohama Touring Tyres have supported and continue to do so, over the years.
Eric Roberts
Hi I would like to introduce myself. Working in the Garage and tyre and Battery business now for 40 years. Worked for a couple of national tyre companies.Hence, before starting my first business. So now own a company here in the UK called Pellon Tyre and Auto-centre, .Blogging about anything to do with cars and their related products. Hence, that will help my business.
See on www.crash.net
https://www.pellonautocentre.com/wp-content/uploads/2015/06/Logo_PellonCleanTrans.png
0
0
Eric
https://www.pellonautocentre.com/wp-content/uploads/2015/06/Logo_PellonCleanTrans.png
Eric
2019-07-25 05:19:39
2019-07-25 05:19:39
Yokohama Touring Tyres- How do they develop WTCC tyres? – crash.net