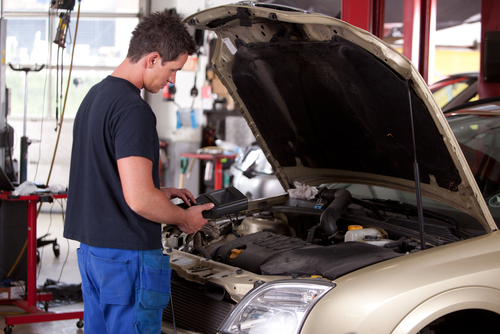 It's Time To Start Preparing Your Car For Spring service

AOL Autos

Proper wheel alignment allows your car to handle properly. It also means that your tires won't wear out prematurely.
Eric Roberts' insight:
Spring Service
This year will be no better time to have your car or SUV serviced. The reason why is that here in the South West of England, we have experienced the wettest winter for many years.
The cars have been wading in floods all across the South and especially in the Somerset Wetland's, an area of England that is bellow sea levels and has been heavily flooded for most of the winter.
In my opinion, it is important now that the flooding has receded, to take you car into a local Car Service centre and have a Spring Service and the Car Brakes checked over.
The most vulnerable parts to suffer from water damage are your cars brakes. Most modern engines are now sealed units and do not have spark plugs and electric coils anymore,
Not just a Spring Service any service will benefit your car
but the water can enter your exhaust pipes and cause damage to the catalytic converter. This may not be detected straight away, but you may end up with your cars engine management light coming on at a later stage, as the water damage shows up in your cars engine management system and particulate filter.
Most things will be picked up when you Spring Service your car, but this is a good time have a spring service as the weather start to improve, as I say especially the cars braking system. Many good Auto-centres now offer a free  brake check here in the UK and if you do not have a garage then you could do no worse that looks up your nearest Unipart Auto-centre, where you know that you will be treated fairly with honest pricing and their work is covered by a nationwide guarantee.
Eric Roberts
Hi, I would like to introduce myself. I have worked in the Garage and tyre and Battery business now for 40 years. I have worked for a couple of national tyre companies in my younger days, before starting my first business. I now own a company here in the UK called Pellon Tyre and Auto-centre, and I am a keen blogger about anything to do with cars and their related products that will help my business. We are members of Point-S and Motor-Codes and are also a Unipart Car Care Centre and, of course, Tyre-safe.
See on autos.aol.com
https://www.pellonautocentre.com/wp-content/uploads/2015/06/Logo_PellonCleanTrans.png
0
0
Eric
https://www.pellonautocentre.com/wp-content/uploads/2015/06/Logo_PellonCleanTrans.png
Eric
2018-01-29 17:59:01
2018-01-29 17:59:01
Spring Service-It's Time To Start Preparing Your Car- AOL Autos