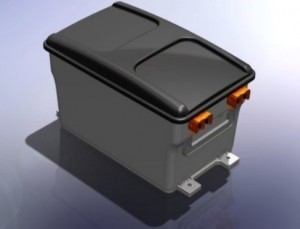 PluginCars.com Nissan Leaf Batteries Owners Want To Buy, Not Lease, Replacement Batteries PluginCars.com Nissan North America in June launched its LEAF battery replacement program, designed to give owners of high-mileage LEAFs a way to ensure that their…
eric roberts's insight:
Lithium-Ion Electric car batteries
This is news to me but possibly good news, I wonder if in the future the battery market will be like it is today. With many manufacturers selling to many dealers as a World wide
market, or will the car makers try to keep the cheapest car batteries to themselves.
Certainly according to this report the customers want to buy their own Nissan Leaf Batteries and source them at the best price when they need replacing, at the moment i can not think past the post and can not imagine what the size of the battery market will be  when the cars become second and third hand.
At the moment we have a vibrant battery market, with many companies large and small having a share in the market ,but will this always be the case ?. Lithium-Ion batteries are now looking like the battery that will be used as the Nissan Leaf Batteries , along with other technologies, such as Hydrogen fuel calls. Another big development is with the Start-Stop car battery. You may ask How Does Stop Start Work?. This operates on the what you could call standard type vehicles and works by the cars engine being switched off when the car stop and re-starting when the car starts again saving fuel in the process. These batteries are 12 Volt Battery technology and are lead acid batteries and AGM batteries, this is because of the higher charging cycles that are available with different materials used in the making of the plates.

What do you think Eric Roberts..
Pellon Tyre and Auto-centre offer car and van servicing and repairs to all makes of vehicles. We are members of Unipart Car Care centres and give a nationwide guarantee for all our work and parts. We also sell tyres online from our website www.pellonautocentre.com by using the tyre selector and choosing your tyre size. We offer courtesy cars to local motorists who need to go to work and leave their car with us for work doing. We are also an official MOT testing station and are members of Motor-codes, who carry out checks for high standard of equipment and workmanship.
See on www.plugincars.com
https://www.pellonautocentre.com/wp-content/uploads/2015/06/Logo_PellonCleanTrans.png
0
0
Eric
https://www.pellonautocentre.com/wp-content/uploads/2015/06/Logo_PellonCleanTrans.png
Eric
2019-04-20 17:20:09
2019-04-20 17:20:09
Nissan Leaf Batteries-Want To Buy, Not Lease, Replacement- Electric- Car Batteries