Touring CarTimes

Hankook Racing Tyres to supply DTM tyres until 2016

Touring CarTimes

The DTM has announced that Hankook will supply its tyres until the end of the 2016 season.
eric roberts's insight:
Hankook tyres in Halifax
The DTM racing series are to use Hankook tyres in the 2016 racing series.We at Pellon tyres in Halifax are proud to announce that we are stockists of Hankook tyres. This racing series will give the South Korean tyre maker more technical knowledge to improve the product.
Read More…
"Since 2011, the DTM cars have been racing on Hankook's 'Ventus Race' Hankook Racing Tyres. Furthermore, the forthcoming season will bring an innovation as it will be the first time since the series' revival in 2000 that two tyre compounds will be used in the races. In addition to the standard tyre in the dimensions 300/680 R 18 for the front axle and 320/710 R 18 for the rear wheels, the new 'Hankook Racing Tyres Ventus Race Plus' slick in the same dimensions – that can be identified easily due to an individual sidewall design – allows for clearly faster lap times for a defined period of time"…http://www.dtm.com/en/News/DTM-and-Hankook-extend-partnership-up-to-the-end-of-2016.html
See on www.touringcartimes.com
As an update Hankook has contracted to supply the 24 H series motorsport events with its racing tyre products. There will be 12 events world wide which started at Zandvoort in May of this year. Gerrie Willems a 24 H race promoter said…
"With Hankook, we are delighted to have found a great new high-performance partner. To supply Hankook Racing Tyres for the very different cars in our races , from demanding GT 3 sports car to compact vehicles in the touring car categories, is a logistical challenge, but Hankook is well prepared for this. Over the past years, Hankook has become well established in the top international motor racing scene and has earned itself an excellent reputation and gained a wealth of experience. We are looking forward to a great cooperation and a successful partnership with Hankook Racing Tyres over the coming years!"

This is a great plus for the Korean tyre giants in their quest to get greater recognition of their products.
explains Manfred Sandbichler, Director Motorsports at Hankook Tire Europe.
"With our extensive Hankook Racing Tyres range, which has proven itself successfully many times in long distance classics like at the Nürburgring or Le Mans, we are able to excellently satisfy the requirements of the very broad starter field and provide the best tyres for all types of race tracks, weather conditions and in all sizes. And, of course, our experienced race engineers will be on hand at the track to provide teams with technical support for all tyre and set-up queries."

These great events will help bring the name of Hankook Racing Tyres into the homes of millions of racing enthusiasts across the world increasing the awareness of the brand and showing the general public the attributes of their tyre products that fit the regular cars that drive on our roads, this is something that our great tyre companies have achieved over many years now. Michelin and Goodyear have been champions when it comes to the motorsport scene over many years, closely followed by Pirelli with their achievements in recent years with F1 racing and also Bridgestone. They have now to compete with the new boy on the block Hankook?
Post compiled by Eric Roberts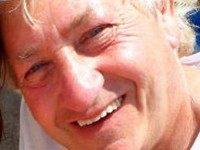 https://www.pellonautocentre.com/wp-content/uploads/2015/06/Logo_PellonCleanTrans.png
0
0
Eric
https://www.pellonautocentre.com/wp-content/uploads/2015/06/Logo_PellonCleanTrans.png
Eric
2019-03-20 04:19:41
2019-03-20 04:19:41
Hankook Racing Tyres-to supply DTM(Deutsche Tourenwagen Masters ) tyres until 2016 – TouringCarTimes