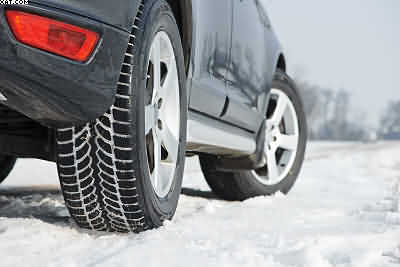 General Winter Tyres-A must for Scotland and Northern England this Coming Week January 2021
General Winter Tyres
General Winter Tyres-Scotland a Winter tyres Haven
It is not rocket science to know that the further North we go in the British Isles then the colder it gets. Winters have become a second nature to people living in Scotland and this is the time of year that the Scots get ready for the Inclement weather that will be heading their way. I have visited this beautiful country in all the seasons of the year and you can guarantee that if you travel in late Autumn through early spring, that you will encounter Snow.
Scotland has recently enjoyed very good snow falls in their mountain ranges. Especially the one that I am most familiar with, the "Cairngorms" you must visit their web-site to appreciate the winter wonderland and the great skiing conditions that you can enjoy there.
Apart from all your skiing equipment, there is one thing you must not forget ? General Winter Tyres are a must to be fitted to your car, before setting off to Scotland or if you live in Scotland you must fit a set on your car. Even if you are visiting the lower mountain ranges of Scotland you are advised to buy a set of snows. You could be caught out at any time during the colder weather after the late Autumn frosts.
Winter tyres are now becoming a necessity for Northern England
Motorists living in Northern England are now starting to become familiar with the same climate problems that they experience in Scotland. Anyone can now get caught out in a snow storm during late Autumn and the whole of Winter.
Most of Northern England are in hilly districts including the Pennines and peaks of Derbyshire to the North Yorkshire moors and the mountains of the lake District. This means that motorists in these areas require better gripping on their cars. The minimum that car owners require is a good normal summer tread pattern, when what they really need is one with plenty of tread on the tyres, but this will be rendered useless when the snow gets here and unless you have General Winter Tyres fitted you will be stranded even in flat districts.
will last for about three winters
Of course, providing that in Spring you change back to your summer tyres. Naturally, this service is carried out by many local tyre companies such as Pellon Tyre Centre in Halifax West Yorkshire. Consequently, when you buy your winters they will store them for you and re-fit the summer ones. Of course, when the threat of any more bad weather has receded. Nonetheless, the first time you need them fitting is done free of charge. Followed by a small charge for re-fitting the following spring.
Nevertheless, this has been a large success in the past three years. Moreover, we are looking forward to seen our repeat business in the years to come. Many of our past customers tell us about many stories when people were getting stuck in snow. While they were able to get out of trouble because they have chosen the correct product for their car.

https://www.pellonautocentre.com/wp-content/uploads/2020/11/first-winter-tyres.jpg
267
400
Eric Roberts
https://www.pellonautocentre.com/wp-content/uploads/2021/05/Logo_Pellon.fw_.png
Eric Roberts
2022-07-03 07:39:37
2022-07-03 07:39:37
General Winter Tyres-A must for Scotland and Northern England this Coming Week January 2021