Citroën DS3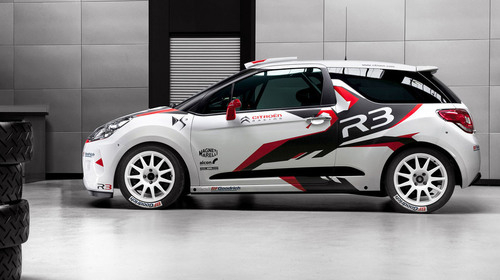 All Citroën DS3 cars will be factory prepared to set standards and rules and all teams will use Michelin tyres and fuel supplied by the

FIA

's partner in crime . FIA claims this step is going to make JWRC even more accessible… no, hold on, …
eric roberts's insight:
This will be a great site watching the Citroen DS3's racing
Significantly, this is a great announcement from the FIA. So, the Junior World Rally Championships . Hence, will be the cars used in this category of the junior rally championships.
Interestingly, the car will be a special front wheel drive turbocharges version. In essence, of this very popular French car. Consequently, this Citroën DS3 has been prepared by Citroen. Having to be used by all the participants. So who want to compete in this class of rally racing.
The Citroën DS3 will only be able to use Michelin tyres. But they are amongst the best tyres in the world anyhow. The new cars will benefit from having special springs and shock absorbers with modernised Brembo brakes fitted.
Citroën DS3
This new car will also be fitted with super lightweight alloy wheels. Including, 18 inch tyres and will have a 20 mm wider track for better stability and cornering. The engine will also be improved by the addition of a larger turbocharger to improve the engines combustion.
So, Citroen have always been a good looking car to me. Of course this may be the French deign flare in them. All Citroen new models appear to out with some great new design ideas including on board equipment and colour designs.
The Citroen DS3 R will be available to the public and is expected to be on sale at around the £23 to £24,000 mark.
Just as a footnote I was interested to see that Vauxhall have brought out the "Adam", with colour mixes and matches very similar to the Citroën DS3 ?
See on www.worldrallyblog.com
https://www.pellonautocentre.com/wp-content/uploads/2020/09/rally-car.jpg
371
452
Eric Roberts
https://www.pellonautocentre.com/wp-content/uploads/2015/06/Logo_PellonCleanTrans.png
Eric Roberts
2020-09-23 19:39:25
2020-11-20 06:21:02
Citroën DS3 R3T to power the Junior WRC this year – World Rally Blog